Aalborg close to surprise in Kielce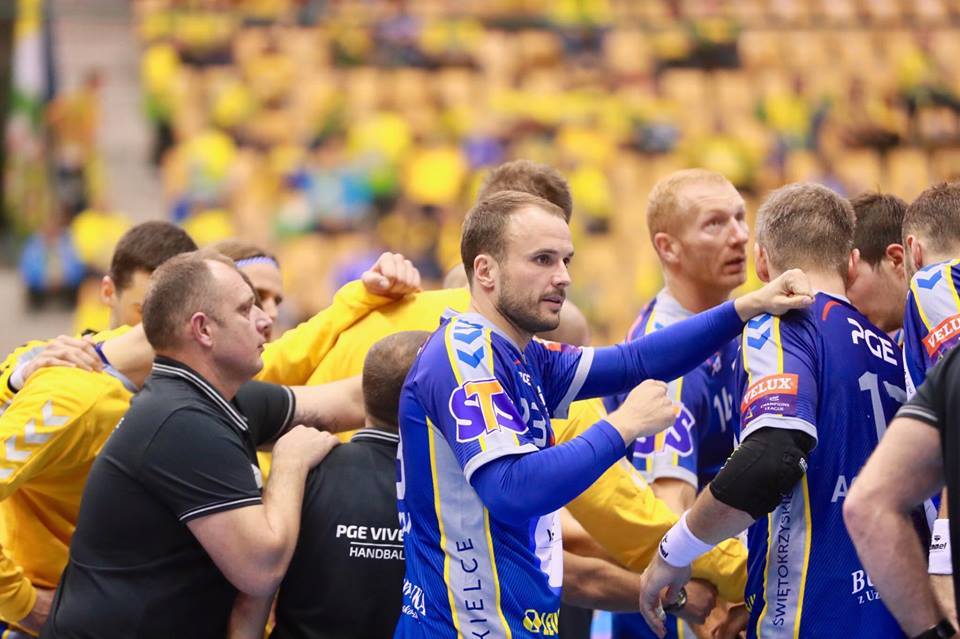 PGE Vive Kielce struggling to stay on the list of teams capable to play until the end of VELUX EHF Champions League 2017/2018. Talant Dujshebaev team saved honour in tough home battle against Danish Aalborg Handbold 28:27 (16:15).
However, this level of performance isn't something what expect army of Kielce's fans.
PGE VIVE Kielce – Aalborg Handbold 28:27 (16:15)
PGE VIVE: Szmal – Jurecki 4, Dujshebaev 6, Kus, Aguinagalde 2, Bielecki 7, Jachlewski 3, Strlek 1, Janc 1, Lijewski 2, Jurkiewicz, Zorman 1, Mamić, Bombac 1, Djukić
Aalborg: Aggefors, S. Pedersen – Smarason 6, Larsen 3, Hessellund 4, Hald, M. Jensen 2, Holst Jensen 5, Jotić, Meinby, Antonsen 5, Juul-Lasen
STANDINGS:
STANDINGS:
1. Paris SG 8 7 0 1 246:216 14
2. Telekom Veszprem 8 5 1 2 236:226 11
3. Flensburg-H. 7 4 2 1 198:185 10
4. Vive Kielce 8 3 2 3 231:227 8
5. Meshkov Brest 7 2 1 4 190:194 5
6. Celje 7 2 1 4 209:222 5
7. Kiel 7 2 1 4 165:182 5
8. Aalborg 8 1 0 7 212:235 2