Scandinavian clash to start Bjerringbro-Silkeborg's european campaign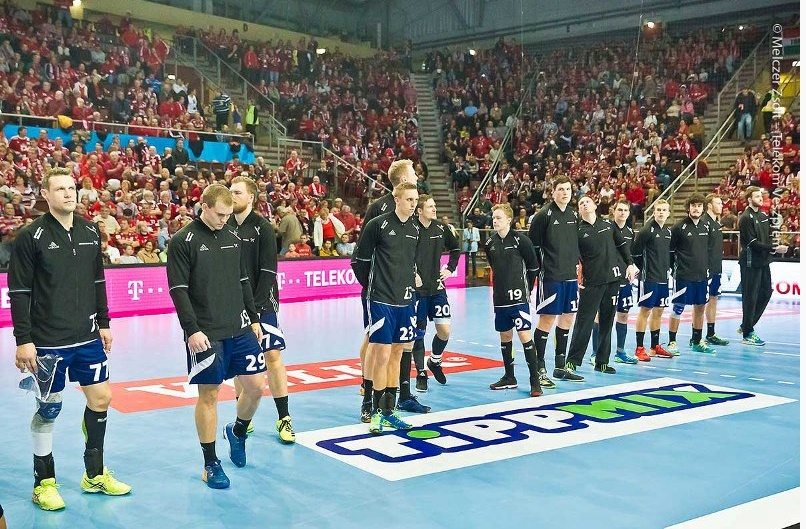 It is a Scandinavian duel between Bjerringbro-Silkeborg and HK Malmö for a spot in the EHF Cup Group Phase. The Danish side look forward to another European campaign.
A Scandinavian clash will decide if Bjerringbro-Silkeborg or HK Malmö are booking a spot in the EHF Cup Group Phase. Last season's bronze medallists in Denmark has described the qualification games against the Swedes as the most important games this fall.
This weekend in Baltiska Hallen in Malmö and next weekend in JYSK arena in Silkeborg, the Scandinavian sides will duel for a spot in the Group Phase among the best 16 teams in the EHF Cup. Bjerringbro-Silkeborg is happy about going into another campaign in the European tournaments.
– We are always proud to present ourselves in European handball. For the third consecutive year, we have the possibility to be a part of a European group phase and we believe that we belong in the EHF Cup Group Phase.
– There are many people who are following us and we are happy that we once again can present European handball to our fans and sponsors. Our living is creating great experiences in the arena and therefore, we enjoy starting another European campaign, told Peter Bredsdorff-Larsen, head coach of Bjerringbro-Silkeborg.
Great experiences in Europe
In the last two seasons, Bjerringbro-Silkeborg has done more than well in the European tournaments being the only Danish team to qualify for the final rounds. Two years ago, it was in the EHF Cup after beating French-side Saint Raphaël and last year, it was on the biggest scene in the VELUX EHF Champions League after beating THW Kiel away and going through from the toughest group in the VELUX EHF Champions League-history.
– We have had some great experiences in Europe in the past seasons. We have gone through from the group phase in the last two seasons and last season in the VELUX EHF Champions League was a true fairy-tale, said the Bjerringbro-Silkeborg coach.
A physically strong team
When Bjerringbro-Silkeborg chase a new participation in a European group phase against HK Malmö, the Danish side will be the favourites. That how it is, when Danes meet Swedes in European handball. However, the Danes show respect for their Swedish opposition.
– It is a physically strong and homogeneous team. They have shown their top-level by beating the Swedish champions of IFK Kristianstad by six goals and they have some players who are very experienced in European handball among others they ex-Bjerringbro-Silkeborg-player Fredrik Petersen, Fredrik Lindahl and of course the goalkeeper Dan Beutler, said Bredsdorff-Larsen.
50 Bjerringbro-Silkeborg supporters will support their team in Malmö. The first part of the Scandinavian clash will throw off at 16.15 this Sunday.