Christian Berge after night in Hamburg: Sagosen-Myrhol was a tactics for aggresive Germans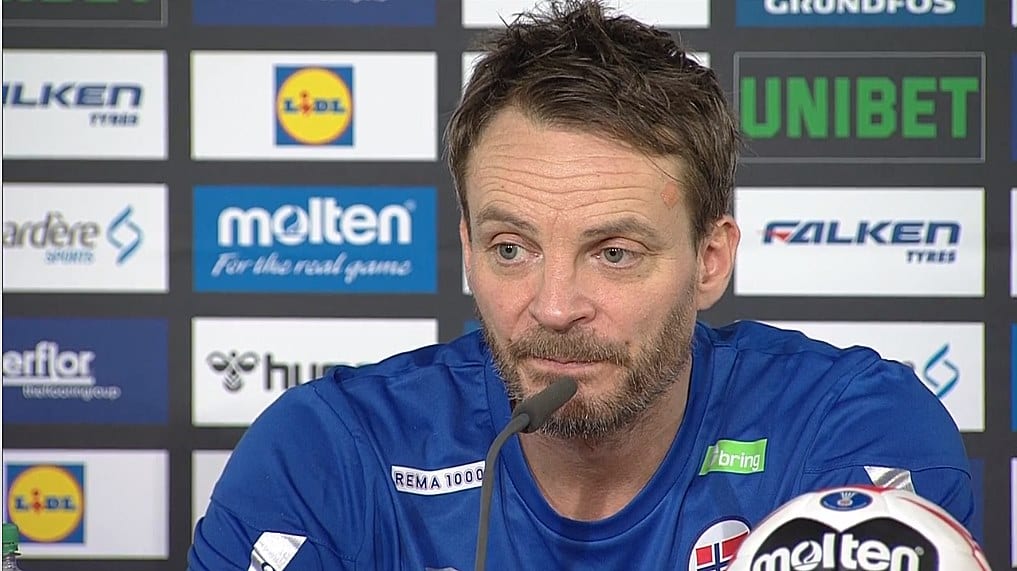 Norway stayed calm under huge pressure at "Barclaycard Arena" in Hamburg, were domestic players were eager to fight for the final, but without a real weapon for the team of Christian Berge. "Rygby style" of Patrick Wiencek and Hendrik Pekeler was sanctioned by Czech referees Novotny and Horacek from the very beginning of semi-final clash. Without this, Germans had no real strength to cope with Sagosen, Myrhol, Rod and Co…
It was a good game, psychical game, we wanted to run for 60 minutes and really tried to do it. My team was really tired at the end. It was a close match which we took at the end. I am really satisfied – said Berge, who was asked for the "line between Sagosen and Myrhol", which was perfect…
We didn't want to take 1 on 1 play in a situation when Germany playing aggressive defense. We tried at the start and we were stopped. We knew for Bjarte movements on the line, when he plays against aggressive defense, he is very good and strong. That was a part of tactics.
Final against Denmark on Sunday in Herning…
We lost the first match on the tournament and we weren't even close. Of course, we will try to get a better result. Danes played very good against France. Now, I have to see video – said Berge.