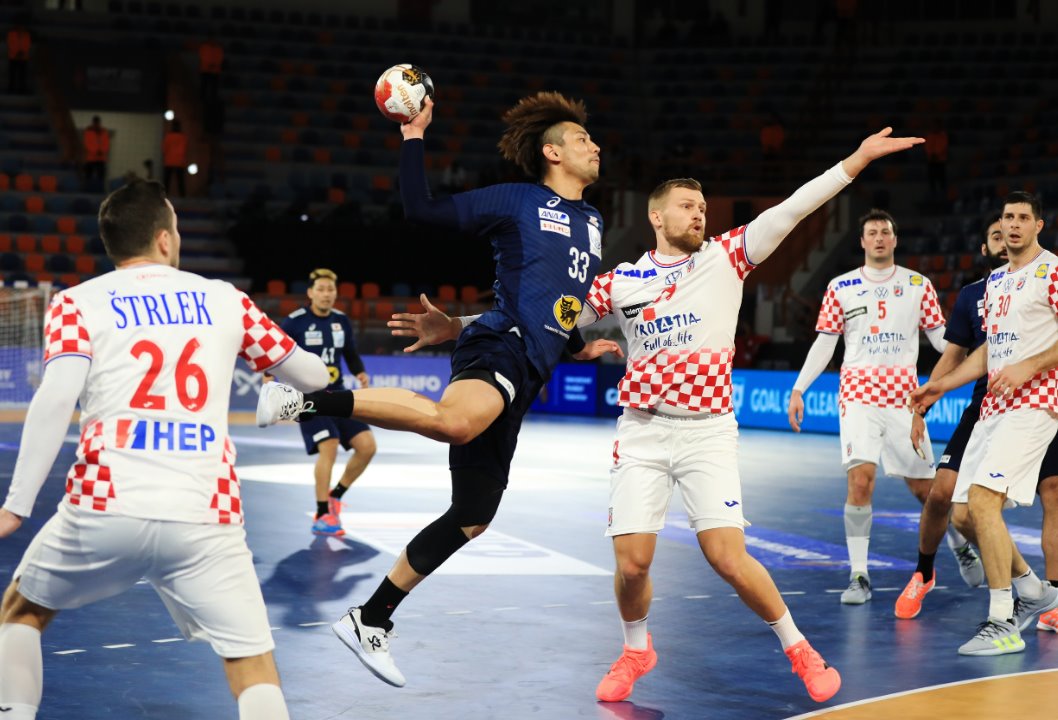 Japan made one of the biggest surprises in the history of Men's World Championships. The team led by Icelandic coach Dagur Sigurdsson showing great improvement from the last Championship 2019 when they ended at the bottom, by taking point against Croatia 29:29 (17:14). Precisely, Croatia have saved honour after -6 during the match with Ivan Cupic goal from 7-meter line few seconds before the buzzer.
Croatia had only 1:0 lead and then was in deep minus during the first half. Until the end of the match team of Lino Cervar wasn't in lead.
Tokuda and Agarie have been TOP scorer in Japanese team with five goals each, while Marino Maric netted seven for Croatia.
Qatar beat Angola 30:25 in the first match of Group.