Group playing in the Danish capital has been a bit more straight forward in terms of uncertainty in the last day of the Preliminary round with Croatia sitting on top of the group joined by Sweden, and Belarus and Montenegro with nothing to write home about, having no points after two matches played in BrondbyHallen.
Croatia vs. Sweden

Olympic silver-medalist, Sweden will be there to spoil the party for the World Championship's bronze-bearer as they are tied at 4 points each, with a direct duel to play this evening. With the absence of Kim Andersson, due to an injury still not very noticeable, Sweden is playing at a very high level so far in the Competition. Having winger Fredrik Pettersen, and the in-form back Ekdahl Du Rietz with 11 and 12 goals for Svenska, they will surely have an equally big part to play in this championship, as with the Kolding right-back in the team.
With nothing less than the a gold medal able to quench Croatia's Euro thirst, the under-spotlight DomagojDuvnjak and his teammates will have no time for a breather when they take on Sweden this evening.  Croatia started this championship with a statement, ravaging the understrength Belarus in a 11-goal win.
Croatian coach Slavko Goluža, is a winner of 4 Gold and two Silver medals throughout his playing career for the national team. After only a Bronze won at the 1994 EHF Euro in Portugal, the former playmaker will look for his team to be highly competitive in this championship. Having already shown the ability to play efficiently through the wings, with Manuel Štrlek and Ivan Ćupić netting 20-goal in combined effort (10 goals each) .Croatian teamhas set a high standard from the very start, leaving the impression a highly organized group of players. Is Sweden going to be able to disrupt that, we will see after their match tonight as we say 'goodbye' to the BondbyHallen venue in Copenhagen.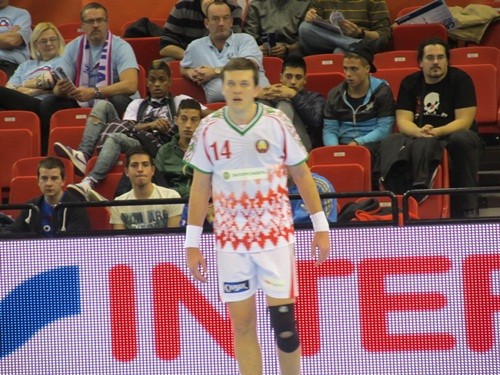 Belarus vs. Montenegro
Also sharing the same amount of points, or no points at allrather, are Belarus and Montenegro. The injury-struck Montenegrin team has been struggling throughout with consistency and bad luck, and the all-important Ševaljević (head and shoulders above the rest of the team with14 goals in his first two matches) and his teammates will have to battle-out the last remaining spot to go through from the Group D with Belarus.
With Rutenkafeeing better by the day, showing that in no uncertain terms with 12 goals scored in a defeat against Sweden, Montenegro will have to rely on the tradition of rock-solid Balkan defense, to keep the score low and the match tight in a bid to keep the rampant 32- year old Barcelona back, Rutenka (12) and new, emerging star, the 26-year old BarysPukhouski (10) at bay tonight.
TEXT: NEMANJA SAVIC