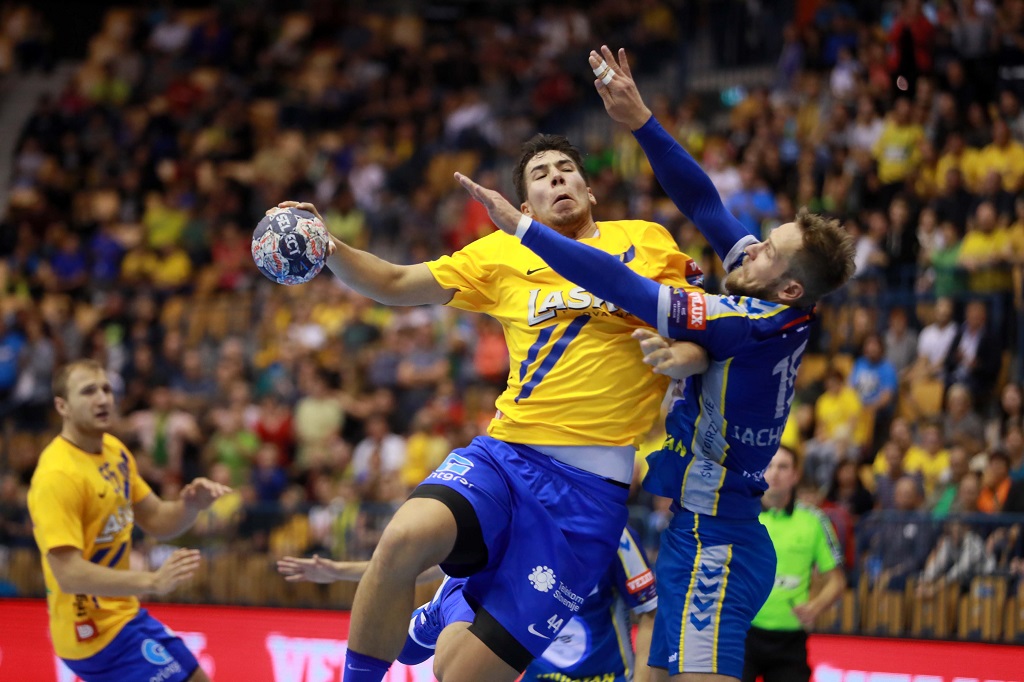 Daniel Dujshebaev had a knee surgery and won't be able to play handball for a long time. Tough surgery was done after Lomza Vive Kielce and Spanish NT member got injured during derby match against Orlen Wisla Plock. Dujshebaev will miss rest of the season and Olympic tournament in Tokyo.
During the operation, it turned out that the knee looked worse than the MRI showed. The cruciate ligament was torn and both menisci were damaged, and the procedure itself was very difficult, but it was successful. Dani is in the hospital and will remain there until the feeling of the leg

is

regained – reports the club's physiotherapist Tomasz Młosiek .
There is a long rehabilitation ahead of Dani, the first stages of which will be spent in Spain. Spanish doctors stay in touch with the club all the time. Let us remind you that this is the second serious injury of the same knee. The previous time, Dani severed a ligament in 2019.
We wish Dani a lot of strength and a successful recovery! We will keep you updated on the progress of rehabilitation and the player's well-being in club channels. Thank you very much for all the help and efficient organization of the best care for Daniel Dujshebaev to the Spanish handball union! – is written on Kielce's website.