Denmark celebrates bronze medal!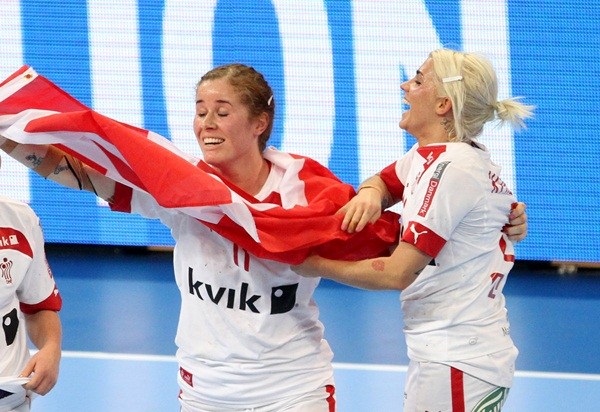 The Danish national team conquered the bronze medal on the World Championship in Serbia! The Danish team did what they could not do two years ago on the 2011 WC in Brazil, where they ranked fourth, The players of Jan Pitlika defeated the Polish national team 30:26 (12:15) after a great game in the second halftime.
The Polish team started the match very well, with the desire to earn the first medal in their history on the World Championship. Led by the great Alina Wojtas, they had an advantage of five points in the 29th minute – 15:10, but in the last minute of the first half they received two goals, which was a teller on how would the match continue.
In the second halftime, the match was dominated by the Danish team. The Polish team had control over the result until the 39th minute and 20:17, but the end of the match was led by the great Kristiansen and Jorgensen, who with a series of goals (7:1) they overturned the match in their favor and slowly brought the match to the end…