Denmark take revenge for WCH 2013 final disaster!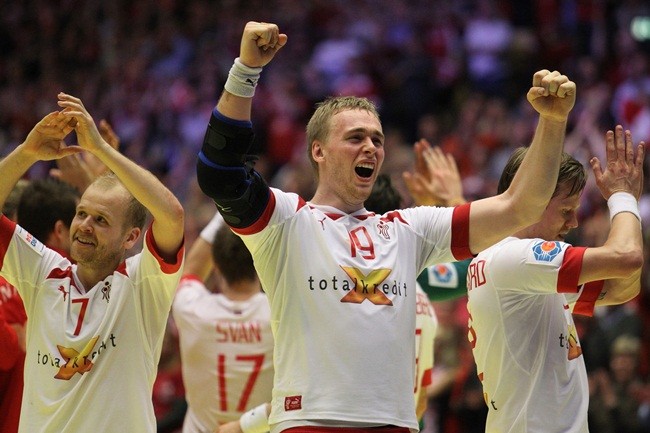 Denmark is with one leg in the semi-final! Fantastic atmosphere in Herning with 14.000 home fans led Danish players to another win – fourth at Men's EHF EURO 2014 until now. Wilbek and his boys take revenge for the humiliating defeat in the WCh 2013 Final last year in Barcelona (19:35) against Spain – 31:28 (16:13). The main role in defeating world champions had Niklas Landin with 18 saves, 11 more than his Spanish colleague!
Wilbek's boys had control over the results during the whole match. Canellas took Spain to lead last time on 5:4. Last time when teams were equal was 27th minute – 13:13. In the second half Landin showed his best performance and made a lot of problems to the Spanish shooters, especially from 7 meter.
The last chance for the interesting finish Spain had in 45th minute (24:21), but in the last quarter of the match, host team used the energy of their fans…
Photo: Bjørn Kenneth Muggerud/Handballpix.com