Do you remember Mimi Kraus?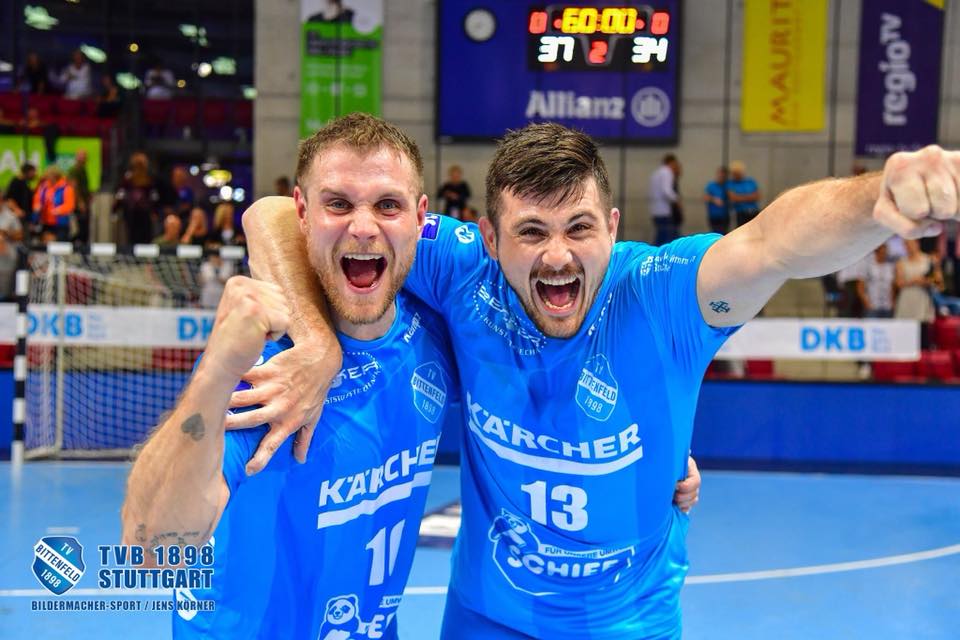 Do you remember Michael Mimi Kraus? One of the biggest stars of HSV Handball golden era playing on the highest level at TBV Stuttgart. The 35-years old playmaker netted 18 goals in victory of his team against TSV Hannover Burgdorf 37:34.
Ex-German NT member scored only three goals from 7-meter line which makes his success even more important.
STANDINGS:
1.

Flensburg-H.

9
9
0
0
256:212
18

2.

SC Magdeburg

10
9
0
1
321:254
18

3.

Kiel

10
8
0
2
288:232
16

4.

Bergischer

9
7
0
2
261:237
14

5.

Fuchse Berlin

9
7
0
2
250:229
14

6.

Rhein-Neckar

8
6
1
1
228:188
13

7.

Minden

10
6
0
4
294:283
12

8.

MT Melsungen

9
5
0
4
256:257
10

9.

Hannover-Burgdorf

10
5
0
5
283:284
10

10.

Goppingen

8
4
0
4
190:198
8

11.

Stuttgart

10
3
1
6
269:300
7

12.

Lemgo

9
3
0
6
217:228
6

13.

Gummersbach

9
3
0
6
223:257
6

14.

Erlangen

9
2
0
7
220:241
4

15.

HSG Wetzlar

9
2
0
7
222:244
4

16.

Leipzig

9
1
1
7
224:245
3

17.

Bietigheim-Metterzimmern

10
1
0
9
240:307
2

18.

Ludwigshafen

9
0
1
8
223:269
1
PHOTO: TBV 1898 Facebook