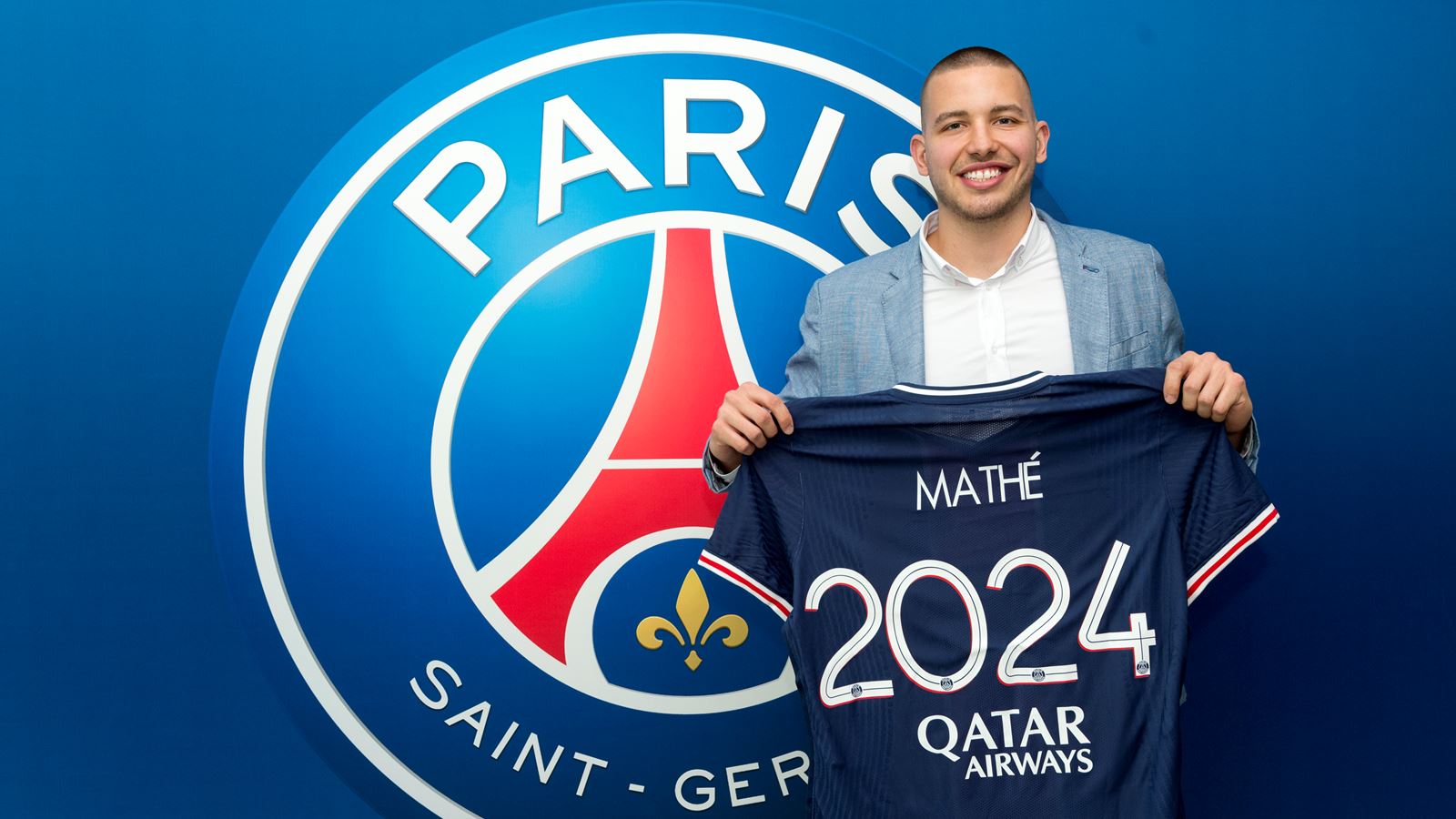 Paris Saint-Germain Handball announces the signing of Dominik Máthé as of July 2022. The 22-year-old Hungarian right-back will be linked to the Club for two years.
After amateur beginnings in his hometown, Dominik Máthé played one season at Pler KC, a club in the Hungarian capital, and then played for Balatonfüredi KSE, starting in 2014.
Last summer, the right-back joined Norwegian club Elverum. He finished his first season as the team's top scorer in the Champions League, with 59 goals in 15 matches.
Named the best young Hungarian handball player in 2018, Máthé has already participated in two World Championships with his national team, in 2019 and 2021. During the last edition of the competition, in January this year, he put himself on the map by scoring 31 goals in 7 matches.
"I am experiencing a great moment in my career," said Dominik Máthé after signing his contract. "I'm very proud to sign for Paris Saint-Germain, both personally and for my family. I am very happy to wear this shirt as of next summer and to write my name in the history of this mythical Club. I am coming to Paris to continue to grow alongside a coach and players of the highest level – but above all to win trophies."
"We are delighted to welcome Dominik Máthé," said Paris Saint-Germain General Manager Jean-Claude Blanc. "His potential is undeniable. Despite being only 22 years old, he has already shown a lot of talent, both in the Champions League and at the last World Championship. We are looking forward to having him in our squad and to see him play under Raul Gonzalez. "