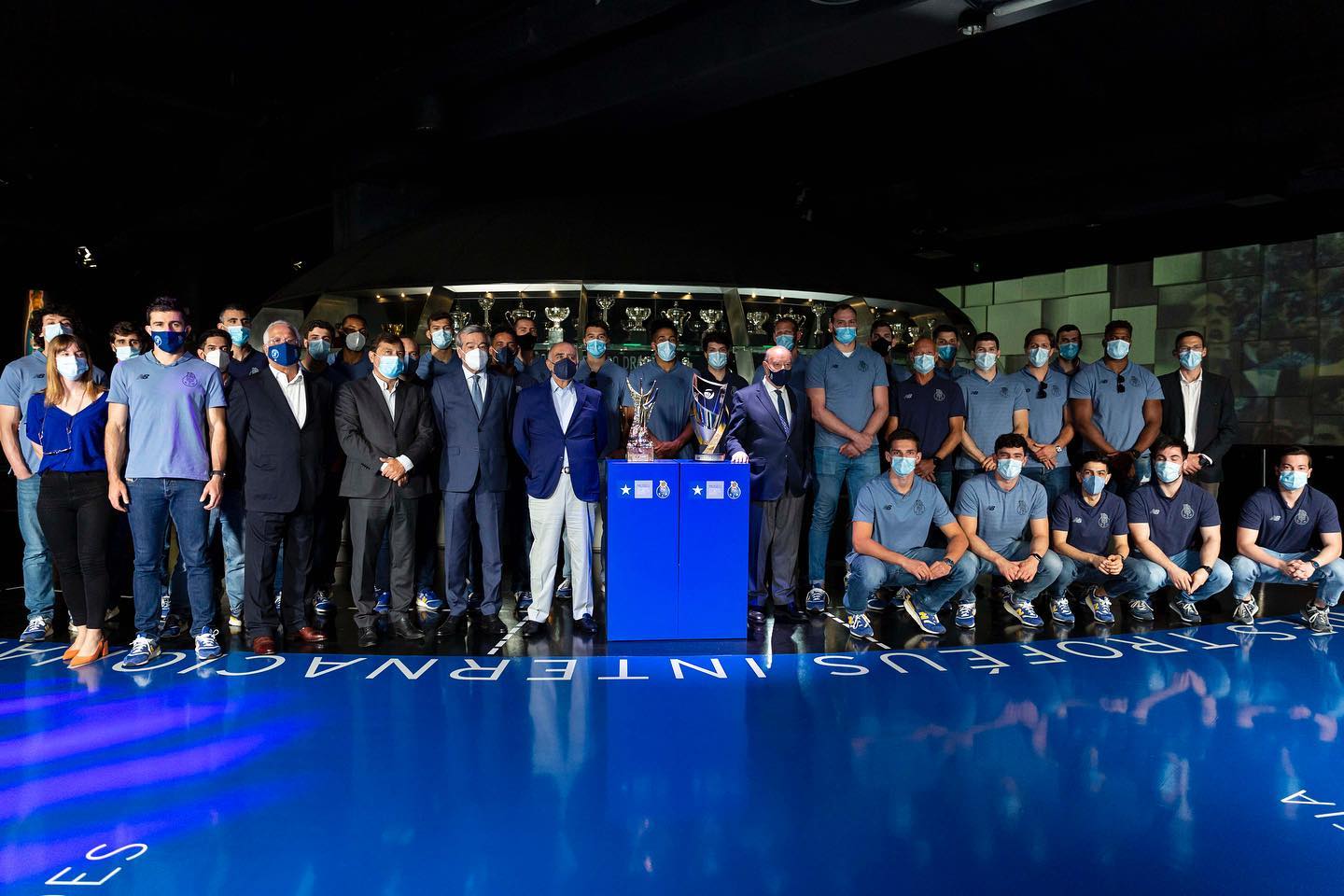 FC Porto have won the "double crown" in Portugal. One of the biggest positive surprises of the season at Men's EHF Champions League, had a strong performance in domestic league where they won the Championship.
Last weeekend, another trophy came to the trophy room – Portuguese Cup 2021.
Porto beat Benfica 31:27 at the Final.
BENFICA-FC PORTO, 27-31
BENFICA: Gustavo Capdeville e Sergey Hernández (g.r.); Mahamadou Keita (2), João Pais, Arnau García, Kévynn Nyokas (1), Belone Moreira, Paulo Moreno (6), Pedro Loureiro, Carlos Martins, Ole Rahmel (1), Lazar Kukic (3), José Silva, Petar Djordjic (11), Francisco Pereira (2) e Matic Suholeznik (1)
FC PORTO: Nikola Mitrevski e Márton Székely (g.r.); Victor Iturriza (6), Manuel Spath, Miguel Martins (4), Djibril M'Bengue, Rui Silva (3), Daymaro Salina (1), Ivan Sliskovic, Leonel Fernandes (1), Diogo Branquinho (3), Diogo Silva, António Areia (5), André Gomes (7), Miguel Alves e Fábio Magalhães (1)