EHF
"Duvnjak is negative, but still feel the pain"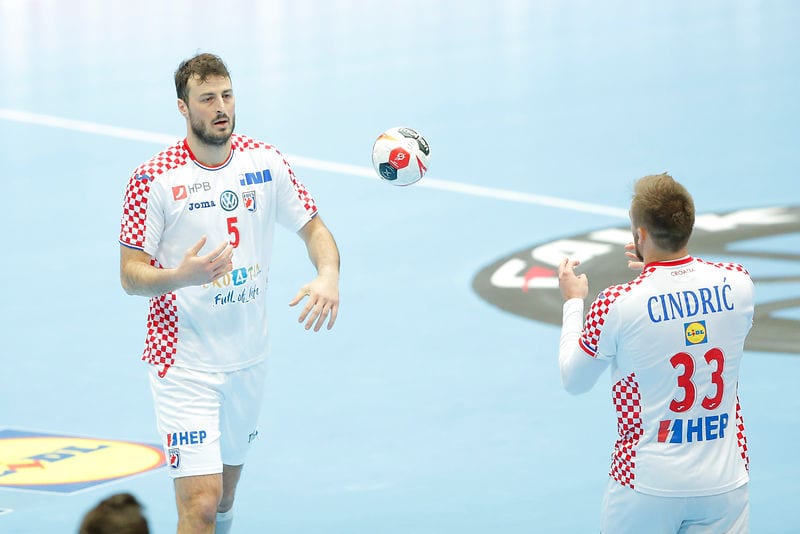 Domagoj Duvnjak is COVID-19 negative but still feel the pain in his back after virus. This is why one of the best world's handball players didn't travel with Croatian national team to Szeged on Tuesday.
The 33-years old THW Kiel playmaker is possible to join his compatriots just like Luka Cindric who is still COVID-19 positive.
Croatian NT coach Hrvoje Horvat choose 17 players for now.
IVAN PEŠIĆ – TVB 1898 STUTTGART
MATE ŠUNJIĆ – US IVRY HANDBALL
MATEJ MANDIĆ – RK PPD ZAGREB
DAVID MANDIĆ – RK PPD ZAGREB
LOVRO MIHIĆ – ORLEN WISLA PLOCK
IVAN ĆUPIĆ – RK PPD ZAGREB
FILIP GLAVAŠ – HC TRIMO TREBNJE
MARIN ŠIPIĆ – RK PPD ZAGREB
LEON ŠUŠNJA – ORLEN WISLA PLOCK
ŠIME IVIĆ – SC DHfK LEIPZIG
IVAN MARTINOVIĆ – TSV HANNOVER-BURGDORF
LUKA CINDRIĆ – BARCA
DOMAGOJ DUVNJAK – THW KIEL
MARKO MAMIĆ – SC DHfK LEIPZIG
ZVONIMIR SRNA – RK PPD ZAGREB
HALIL JAGANJAC – RK NEXE
ANTE GADŽA – HC VARDAR 1961
NIKOLA GRAHOVAC – RK PPD ZAGREB
TIN LUČIN – ORLEN WISLA PLOCK