Easy Veszprem's win in Porto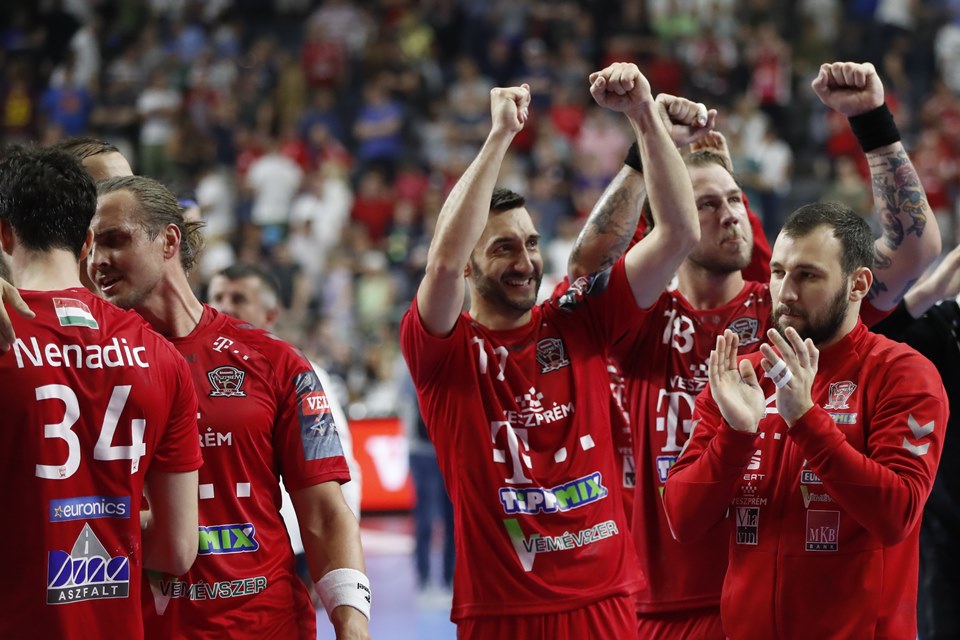 Telekom Veszprem have celebrated easy victory in the first away EHF Champions League match in 2020. Team of David Davis beat FC Porto Sofarma 31:24 (14:9) in Portugal.
Borozan netted seven goals for the winners alongside Cupara (11 saves). Branquinho scored six for the team of Magnus Andersson.
FC Porto Sofarma – Telekom Veszprém 24:31 (9:14)FC Porto Sofarma: Quintana, Bauer – Iturriza 1, Balasquez, Martins 2, MBengue 1, Hernandez 1, Silva 1, Salina 1, Pinto, Fernandes , Borges 3, Branquinho 6 (2), Areia 2, Gomes 1, Magalhes 5 Telekom Veszprém: Cupara – Manaskov 2, Yahia 3, Moraes 2, Gajic 6 (1), Nilsson, Marguc 1, Lauge, Strlek 3, Terzic, Blagotinsek 1, Nenadic 3 (1), Mackovsek, Lékai 3, Borozan 7
STANDING:
1. Kiel 11 8 2 1 348:305 18
2. Telekom Veszprem 11 8 0 3 364:312 16
3. Vive Kielce 10 5 2 3 302:283 12
4. Montpellier 10 5 1 4 277:274 11
5. Porto 11 4 2 5 310:326 10
6. Vardar 11 4 1 6 309:355 9
7. Motor Zaporozhye 10 1 2 7 297:323 4
8. Meshkov Brest 10 2 0 8 274:303 4