EHF EURO 2014: Six teams at Main Round!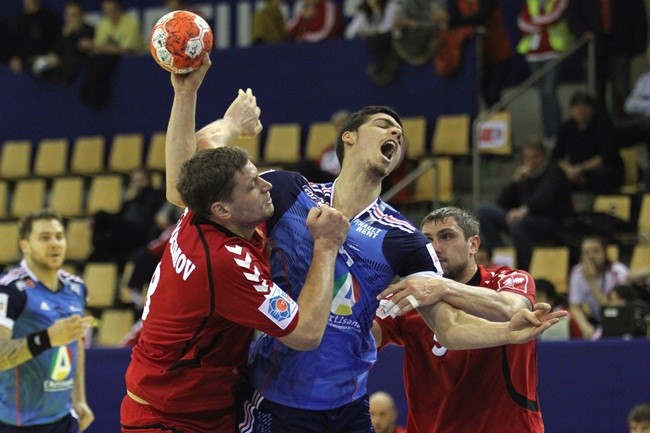 After two rounds of competition at the Men's EHF EURO 2014, six teams secured their places at Main Round. Denmark finished job in Herning with two easy wins. Croatia and Sweden had no tough task to do the same in Copenhagen, while France has found the place at TOP 12 after winning thriller against Poland.
Finally, Spain and Iceland have booked the tickets for Copenhagen in interesting Day 3 of competition.
Group A – Herning :
Czech Republic : Austria 20:30 ( 16:10 )
Denmark : Macedonia 29:21 ( 12:8 )
Macedonia : Czech Republic 24:24 ( 10:11 )
Austria : Denmark 29:33 ( 12:18 )
Thursday, 16 January:
18:15 Macedonia – Austria
20:30 Denmark – Czech Republic
STANDINGS:
1 Denmark 4
2 Austria 2
3. Macedonia 2
4 Czech Republic 0
Group B – Aalborg :
Iceland : Norway 31:26 ( 16:10 )
Spain : Hungary 34:27 ( 17:10 )
Hungary : Iceland 27:27 ( 16:15 )
Norway : Spain 25:27 ( 8:12 )
STANDINGS:
1. Spain 4
2. Iceland 3
3. Hungary 1
4. Norway 0
Thursday, 16 January:
18:00 Spain – Iceland
20:15 Hungary – Norway
Group C – Aarhus :
Serbia : Poland 20:19 ( 13:9 )
France : Russia 35:28 ( 19:14 )
Russia : Serbia 27:25 ( 13:11 )
Poland : France 27:28 ( 14:15 )
FRIDAY:
18:00 Poland – Russia
20:15 Serbia – France
STANDINGS:
1 France 4
2. Serbia 2
3. Russia 2
4. Poland 0
Group D – Copenhagen :
Croatia : Belarus 33:22 ( 16:11 )
Sweden : Montenegro 28:21 ( 18:13 )
Montenegro : Croatia 22:27 ( 10:14 )
Belarus : Sweden 22:30 ( 10:13 )
Friday:
18:00 Croatia – Sweden
20:15 Belarus – Montenegro
Standings:
1 Croatia 4
2 Sweden 4
3 Montenegro 0
4 Belarus 0