EHF
EHF European League 21/22: AEK and Lemgo win in France!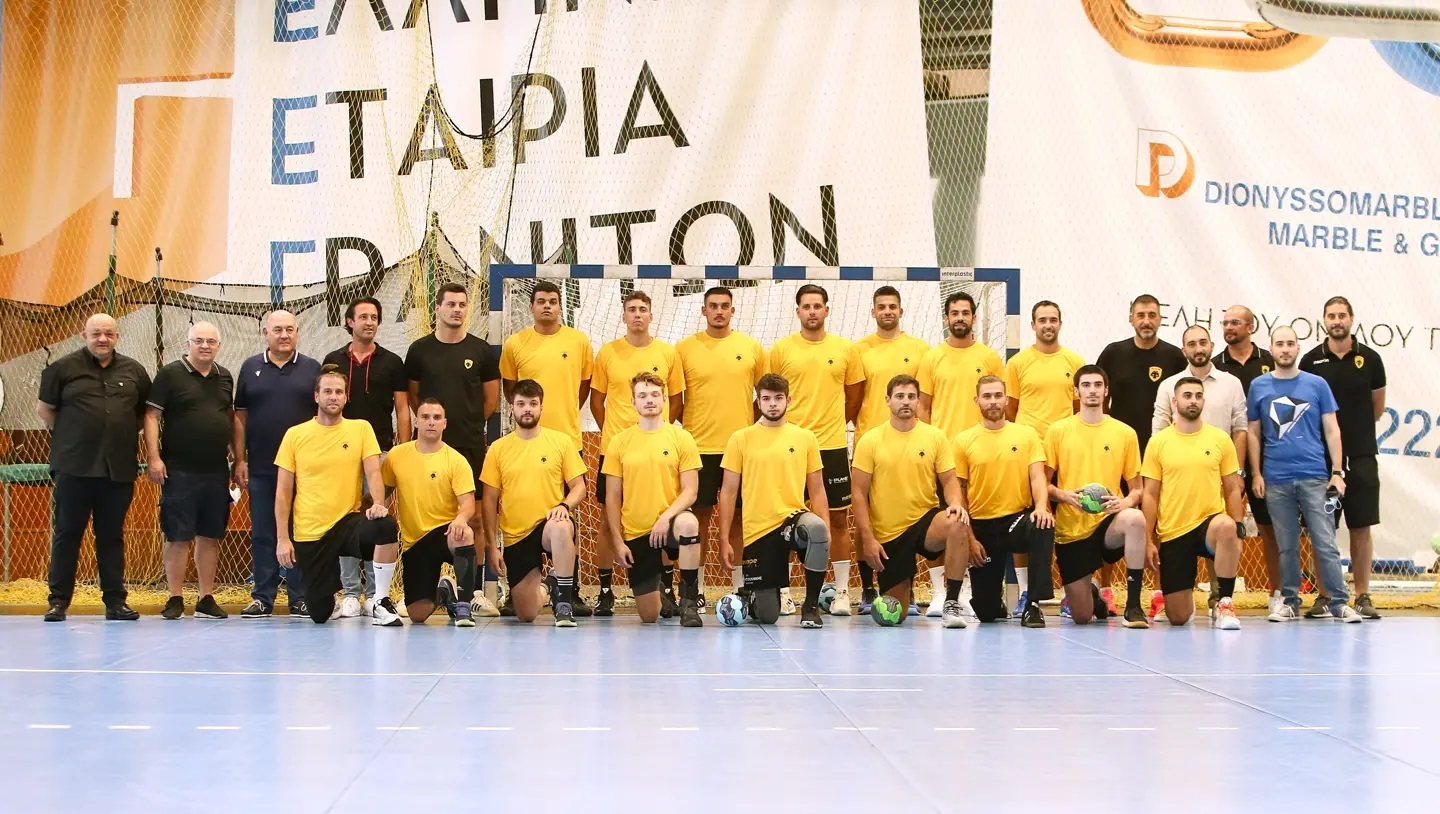 The EHF Cup winners AEK Athens made the biggest surprise of the EHF European League Round 2 by beating Nimes in France – 27:26. The last goal is scored by Spanish line player Plaza Jimenez.
Also, Nantes lost home match against TBV Lemgo 27:28.
A last-second win for AEK Athens courtesy of this goal from Ignacio Plaza Jimenez 🔥#ehfel #morehandball pic.twitter.com/MquTXplaKW

— EHF European League (@ehfel_official) October 26, 2021
Here are the complete results…
GROUP D – 2. ROUND
Kadetten – Eurofarm Pelister 28:28
Nimes – AEK Athens 26:27
Tatabanya – Sporting 23:37
GROUP C – 2. ROUND
La Rioja – Gorenje 31:26
Nexe – Savehof 39:31
SC Magdeburg – Aix 31:27
GROUP B – 2. ROUND
Benfica – Chekhovskiye Medvedi 38:35
GOG – Cocks 46:30
Nantes – Lemgo 27:28
GROUP A – 2. ROUND
Fuchse Berlin – Presov 36:23
CD Bidasoa Irun – Pfadi Winterthur 32:28
Wisla Plock – Toulouse 33:29
STANDINGS:
GROUP A
1. Wisla Plock 2 2 0 0 68:52 4
2. Fuchse Berlin 2 2 0 0 68:53 4
3. CD Bidasoa Irun 2 1 0 1 57:55 2
4. Presov 2 1 0 1 50:61 2
5. Toulouse 2 0 0 2 59:65 0
6. Pfadi Winterthur 2 0 0 2 51:67 0
GROUP B
1. GOG 2 2 0 0 85:62 4
2. Benfica 2 2 0 0 68:64 4
3. Nantes 2 1 0 1 67:56 2
4. Lemgo 2 1 0 1 57:57 2
5. Chekhovskiye Medvedi 2 0 0 2 67:77 0
6. Cocks 2 0 0 2 58:86 0
GROUP C
1. Nexe 2 2 0 0 69:60 4
2. SC Magdeburg 2 2 0 0 62:54 4
3. Savehof 2 1 0 1 74:70 2
4. La Rioja 2 1 0 1 62:69 2
5. Aix 2 0 0 2 56:61 0
6. Gorenje 2 0 0 2 53:62 0
GROUP D
1. Sporting 2 2 0 0 66:51 4
2. AEK Athens 2 2 0 0 61:52 4
3. Nimes 2 1 0 1 52:48 2
4. Kadetten 2 0 1 1 56:57 1
5. Eurofarm Pelister 2 0 1 1 49:54 1
6. Tatabanya 2 0 0 2 49:71 0