News
Erlingur Richardsson after epic win: Big compliment for the players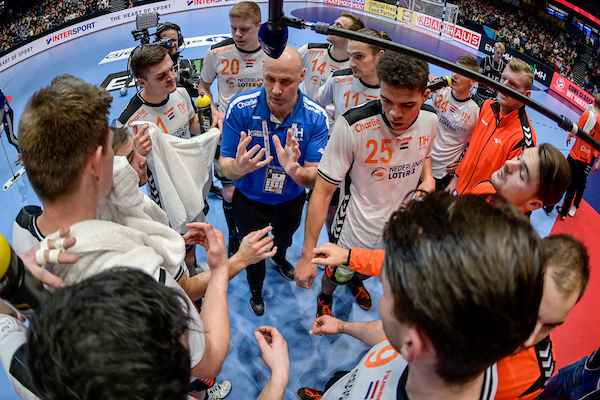 Icelandic coach Erlingur Richardsson with his players from the Dutch national team made the best job in Day 1 of the Men's EHF EURO 2022 in Hungary and Slovakia by taking domestic scalp 31:28 in front of 20.000 fans in Budapest.
"We are really satisfied with the victory here today. Of course this is a big win for Holland in one of the greatest handball halls in Europe, with 20,000 spectators in a tough game against Hungary — one of the strongest European handball nations. So of course we have to say this is a historic win for us.
"I have to also give a big compliment to the players, who controlled the game. We were in the winning position from the first minute to the end and that's a big compliment to the team," said the Icelandic coach of the Netherlands Erlingur Richardsson, guy who won two IHF Super Globe crowns on the bench of German Fuchse Berlin.