Asia
Erlingur Richardsson leads Saudi Arabia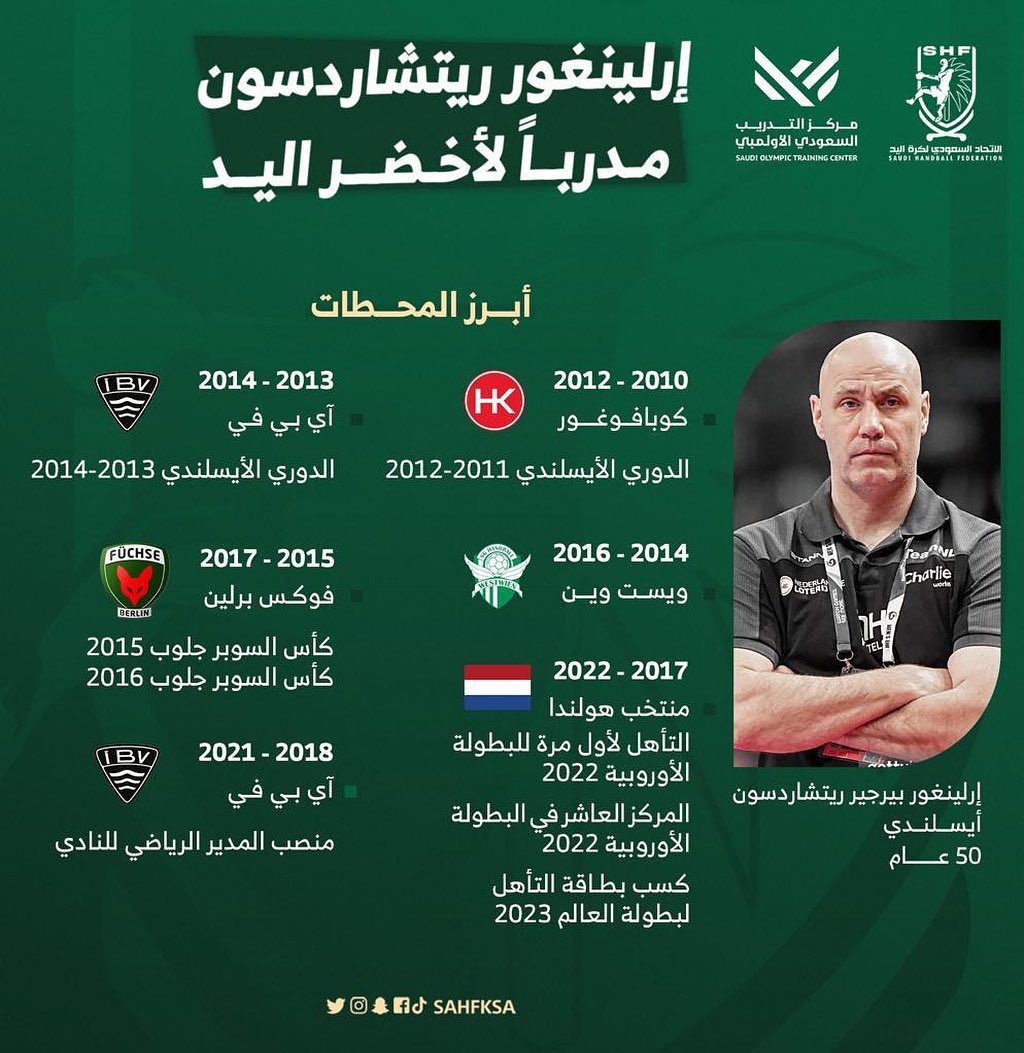 The Saudi Arabia Handball Federation have announced the appointment of Icelandic coach Erlingur Birgir Richardsson as the head coach of the Saudi Arabia men's senior national team, who will be replacing Jan Pytlick, who led the Asian side at the 2023 IHF Men's World Championship.
The 50-year-old coach, who will take over the Asian team, will be at his third stint as a national team coach, after having being an assistant coach for the Iceland men's national team between 2012 and 2013 and the head coach of the Netherlands men's national team between 2017 and 2022, but also several clubs in Iceland and Europe.
Richardsson had an important role in sky rocket progress of Dutch national team, but his biggest success was with Fuchse Berlin where he won the 2016 IHF Men's Super Globe, in a fiery final against Paris Saint-Germain Handball, 29:28.
After moving back to coaching a national team, Richardsson found success with the Neth
The Icelandic coach will aim to lead the Saudi side to a maiden berth at the Olympic Games, with the Asian men's Olympic Qualification Tournament taking place in Doha between 18 and 28 October, but also at the AHF Men's Asian Handball Championship, due to take place in Bahrain between 14 and 25 January 2024.