EHF
EURO 2022: Serbia upsets France at Toni Gerona and Guillaume Gille's debut!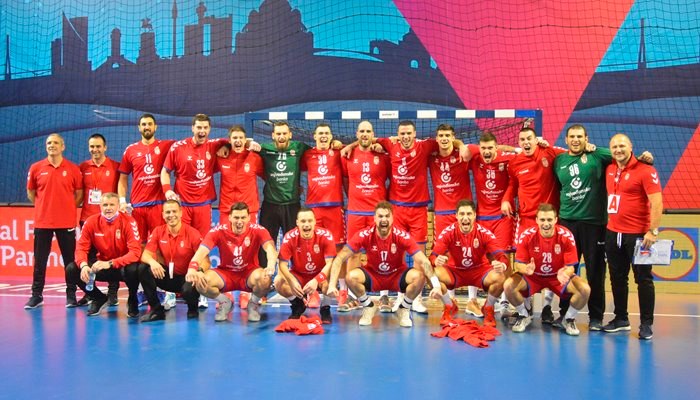 After the painful preliminary round at the European Championship a year ago and the separation from coach Didier Dinart, France suffered another setback this evening under successor Guillaume Gille: In Group 1 of the European Championship qualification, the dominant team of the past decade lost against Serbia in Zrenjanin. With a strong Dejan Milosavljev in goal, who also scored the last goal of the game, the hosts prevailed 27:24.
With six goals each, Lazar Kukic and Mijajlo Marsenic led Serbia to the first victory over France since Sidney 2000. After the cancellations in autumn, it was the first game in Group 1, the second leg in France is scheduled for Saturday. Serbia will also play the catch-up game against Greece on January 13th.
It was the first match for Toni Gerona, the new Serbia head coach. The home team played without nine players, including Petar Nenadic, Nemanja Zelenovic, etc, but they still managed to outplay big favorites. It was also the first official match for French new head coach, Guillaume Gille.
After the surprisingly early exit in the preliminary round of the European Championship, France had a year without a game. The restart under the new coach Guillaume Gille should actually provide new self-confidence – also with a view to the World Cup, in which it is right at the start of the preliminary round due to the bad position in the seeding list due to the early European Championship against Norway.
Serbia – France 27-24 (14-11)
Serbia: Mijajlo Marsenic 6, Lazar Kukic 6, Petar Djordjic 4, Milos Orbovic 3, Bogdan Radivojevic 2, Jovica Nikolic 2, Stevan Sretenovic 1, Aleksa Kolakovic 1, Stefan Dodic 1, Dejan Milosavljev 1.
France: Kentin Mahe 6, Luc Abalo 4, Timothey N´Guessan 3, Melvyn Richardson 3, Nedim Remili 2, Michael Guigou 2, Nicolas Tournat 2, Dika Mem 1, Ludovic Fabregas 1.