News
Sebastian Frimmel joins MOL Pick Szeged in summer 2021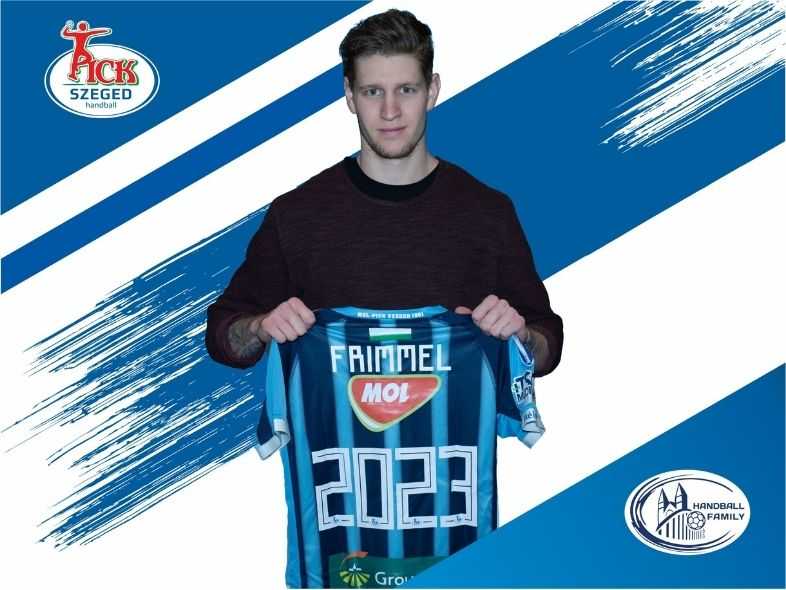 Austrian left wing Sebastian Frimmel will join Hungarian TOP team MOL Pick Szeged in summer 2021. The 25-years old winger has signed two-years contract.
– After the contract extensions so far, I would like to announce the arrival of a new boy, a new player. From the summer, we signed a two-year contract with the Austrian national team Sebastian Friemmell. The 190-centimeter-high left wing will come to us from the Swiss Kadetten Schaffhausen . Our new member is 25 years old and a member of the Austrian national team at the World Cup in Egypt, said Szeged CEO Kiss Bence.
So far, Pick Szeged has included players from 17 countries (Serbia, Croatia, Romania, Slovenia, Slovakia, Spain, Sweden, Bosnia and Herzegovina, Montenegro, Russia, Sweden, Iceland, Brazil, Cuba, Ukraine, Moldova, Czech Republic).
Frimmel began his professional career at SG West Wien in 2013. In 2018, he joined Swiss champions.
– I was very happy when MOL-PICK SZEGED contacted me, and I can't wait to put on my blue jersey. I certify for an excellent team, I can work with classic coaches, I can be on a team with classic players. I've always dreamed of being a player at a club this big and patina. I didn't think for a moment to sign my contract, as the team's fans are sensational and the atmosphere in the hall is also amazing. From the first moment, I felt that everyone who works around the Szeged ensemble loves this sport. The way the club handled the negotiations made it clear throughout: everything is very professional. I am very happy and satisfied to be able to continue my career in a new team, which will be a serious challenge, but I want to live with that! "