FRENCH HANDBALL ERA: How to stop them?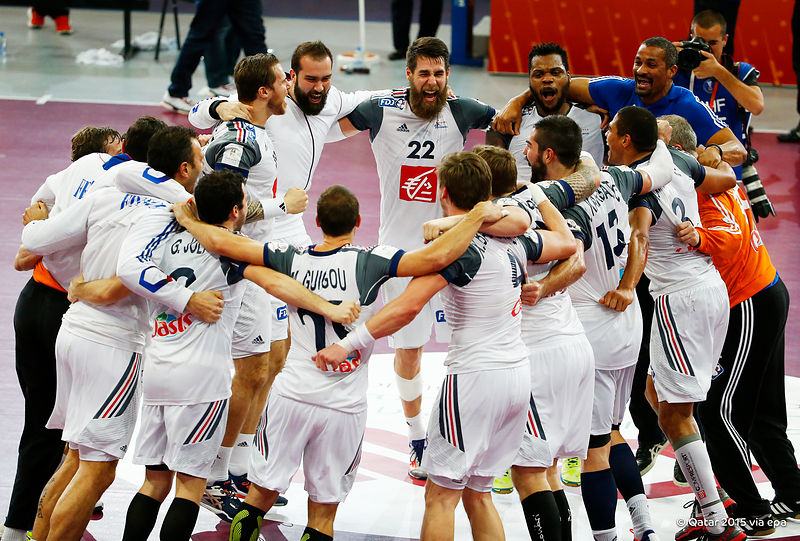 With two gold medals in 24 hours in Brazil (Junior World Championship 2015) and Georgia (EYOF), French handball school extended total domination in world's handball. It is unique situation in the history of handball that one country won tournaments in all male categories, from the TOP to the bottom. France are now world champions in senior, junior, youth and U17 generation! Four of four, really amazing.
Nikola Karabatić and his team-mates from the French national team began with the total domination since 2008, when the "Experts" won the first Olympic gold in Beijing. The years of almost total domination last until today with many golden podiums in World (2009, 2011 and 2015), European (2010, 2014) and Olympic tournaments (2012), but most of the handball experts marked work and results in younger categories. as the biggest weakness.
However, the question "How will succeed Karabatic, Narcisse and other golden guys?", isn't actual anymore. Medals came as a part of a real progress of French handball in the last decade. Generation 1994 won the first ever gold medal in younger categories. That was the third in junior age after generation 1978 and 1992.
The highest expectations has French generation 1996, reigning European champion 2014, at the upcoming Youth World Championship 2015 in Russia.
French handball league is now almost on the level of DKB Bundesliga. Number of registered members of the French Handball Federation raising year by year, while the next World Championship will be held in France (2017).
Handball world is stunned by the French handball "dictatorship". How to stop them? Who will find the way?