IHF launches IHF Beach Handball Trophy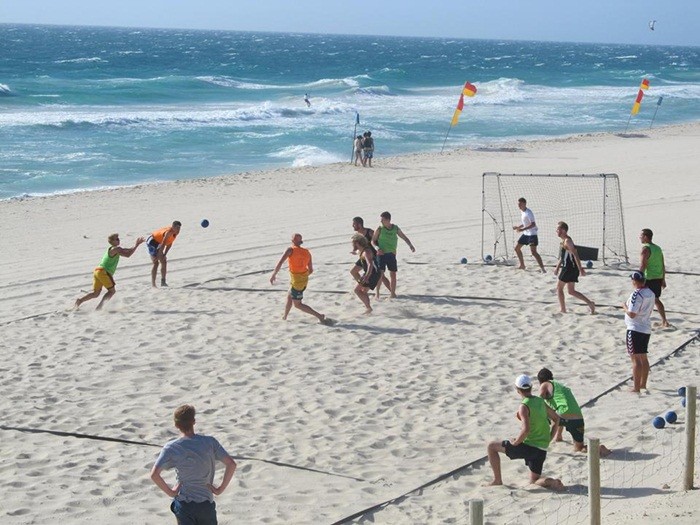 Tunisia was the host of the first ever course of the IHF TROPHY for BEACH HANDBALL project of the International Handball Federation in the last four days of July. The IHF Beach Handball Expert and coach of the Qatari men's national team Mr. Khaled Hassan (EGY) was in charge of the course and over three days with the participants he discussed different aspects of beach handball including the philosophy of the discipline, offensive and defensive tactics as well as the rules of the game in general.
The IHF Trophy for Beach Handball is the latest project of the International Handball Federation and it will take place in three different phases. In the first phase, each participant federation will receive beach handball materials necessary to construct a court as well as beach handballs, and organize a course on which an IHF expert will have the possibility to establish the basis for the future beach handball development in the country. The second phase involves staging of national championships as well as camps for the national teams which will also be supervised by an IHF Expert in order to ensure the quality work in each of the member federations. The last phase will be an international competition modelled on the already existing IHF Trophy in indoor handball.
The IHF TROPHY for BEACH HANDBALL in the beginning will be concentrated in three areas that have the natural possibilities and infrastructure for beach handball development (Oceania, the Caribbean and Africa) with a possibility to be further expanded on different Continents and national federations.
source: IHF.info