EHF
Beach Handball at European Olympic Games 2023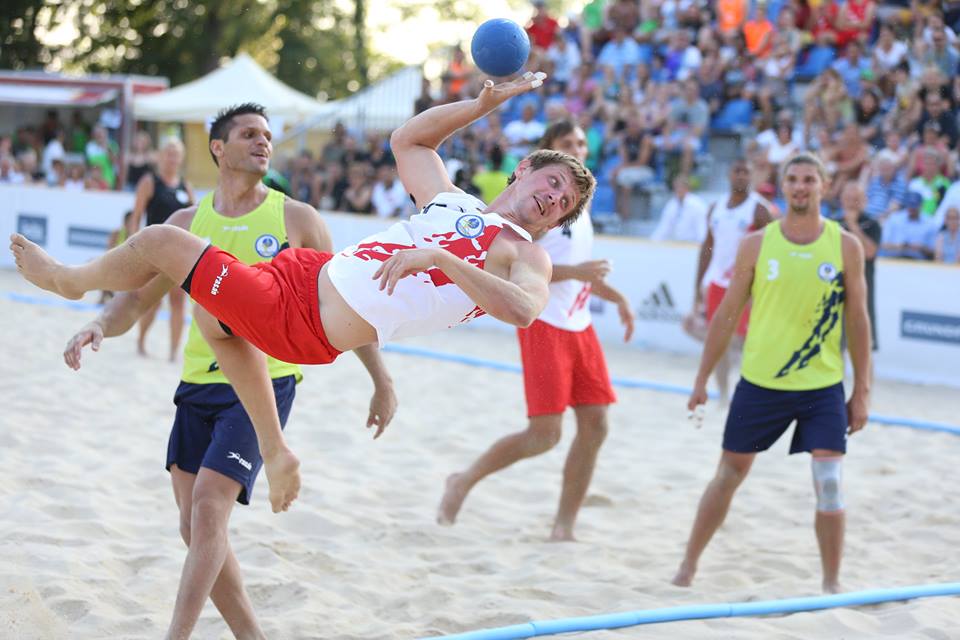 European Handball Federation (EHF) and the European Olympic Committees (EOC) announced that beach handball will be on the programme at the 2023 European Games in Poland.
The third edition of the European Games, which also serves as a qualifying event for the Olympic Games in several sports, will take place in Kracow and region of Malopolska from 21 June to 2 July 2023.
The previous editions were held in Baku, Azerbaijan in 2015, and Minsk, Belarus in 2019.
For the first time, handball will be represented in the competition after successful negotiations between the EHF and the EOC, with an agreement being signed last weekend at the EHF Executive Committee meeting in Herning.
With this decision, beach handball takes another step to become a staple in major international competitions, after the discipline was introduced at the 2018 Summer Youth Olympics in Buenos Aires, where beach handball was among the most popular sports.
"In light of the great success IHF had with beach handball at the Summer Youth Olympics in Buenos Aires two years ago, we are continuing with our dream of making beach handball an Olympic sport," said EHF President Michael Wiederer in a statement on eurohandball.com.
"This is a big step not only for beach handball to be part of the Olympic family at senior level, but also for the continued development of the sport," added Wiederer.