French kids confirm spectacular domination!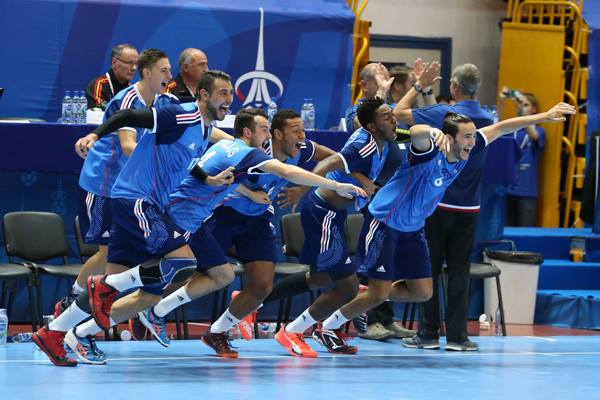 France is the leading handball country but this season confirmed amazing domination which couldn't be seen before. All French teams and generations are at the TOP! After senior team and U21 and U17, the generation 1996 won the gold medal at the World Championship 2015 in Russia by beating Slovenia 33:26 at the final match.
The guys of coach Eric Quintin extended domination in Ekaterinburg after winning the European gold last year in Poland.
SLOVENIA– FRANCE U19 26:33  (13:16)
SLOVENIA U19: Kastelic 19+1 saves, Leben; Moljk, Stojnič 3, Kavčič 3, Vlah 3, Kocbek, Janc 5, Krečič 2, Prevolnik 1, Kotar 1, Malus 5, Sokolič 2, Planinc, Marguč, Cvetko 1
FRANCE U19: Harbaoui 7 saves, Bonneau 9 obrana; Mocquais 2, Ferrandier, Lagarde, Minne 4, Kounkoud 5, Limousin, Nozeran 3, Pelayo, Kamtchop, Bouchillou 2, Fabregas 4, Lenne 2, Richardson 5, Mem 6
Iceland won bronze medal against Spain 26:22.
PHOTO: IHF.INFO