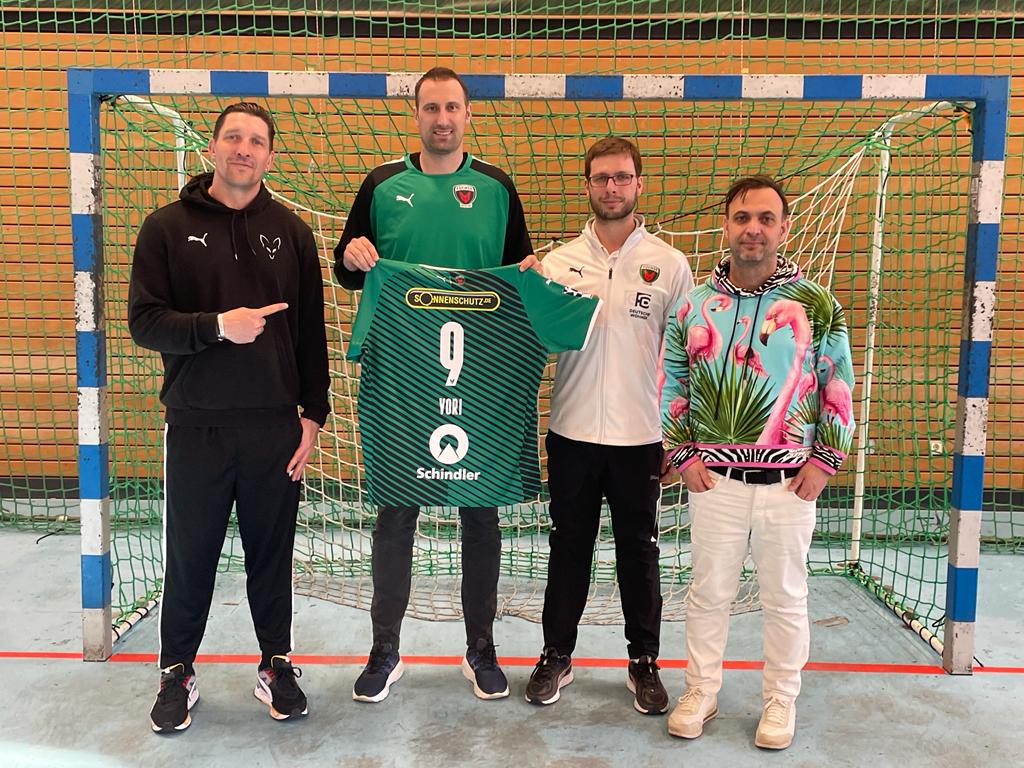 Füchse Berlin are reacting to the injury of circle player Johan Koch. The Dane is expected to be out until the end of the season and will be replaced by Olympic champion Igor Vori until then.
With 246 caps, Igor Vori is Croatia's record international and has already been reactivated by his hometown club RK Zagreb after retiring. Now the 2.03 m tall rotary runner is coming to Berlin. The 41-year-old became Olympic champion with Croatia in 2004, 2009 Vice World Champion Tournament MVP and won Olympic bronze in London in 2012. From 2009 to 2013 Vori played in the Bundesliga at HSV Hamburg. The right-hander has also shown his skills at FC Barcelona and Paris Saint-Germain.
Johan Koch injured his shoulder at the last second in the final group match of the EHF European League against Wisla Plock. In the summer he moves to HC Kriens-Lucerne.
Board Member Sport Stefan Kretzschmar: "We thought about how we could compensate for Johan Koch's absence. Since the transfer window closed in February, only players who had not previously been under contract or played were allowed. The choice is of course limited. I spoke to some pivots on the phone and Igor Vori was the one who said straight away that he was doing it and that he had the confidence to help us until the end of the season. His willingness was also decisive. We're getting a very experienced and experienced circle player who can relieve Mijajlo Marsenic as much as possible. It will be about nothing else in the coming weeks and exhausting games. We're getting a great player for the tasks ahead. Thanks also to Bob Hanning,
Managing Director Bob Hanning: "We want to give the team the support they need to achieve their goals for the season and we were able to sign Igor Vori on at short notice. I'm also happy for Hans Lindberg, who can talk to him in an age-appropriate way."
Coach Jaron Siewert: "I'm happy that the club reacted so quickly. Igor Vori will be an important part of the team for relieving Mijajlo Marsenic and will be able to help us with his experience."
The Croatian landed in Berlin today and will train with the team for the first time tomorrow. On Thursday (7.05 p.m.) the club from the capital will welcome TBV Lemgo Lippe in the Max-Schmeling-Halle.