Germany
Löwen probably half a year without Uwe Gensheimer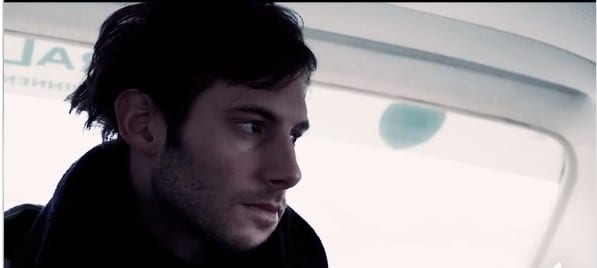 After a long evaluation, the decision was made to have surgery – bad news ahead of the Balingen guest performance on Thursday
Löwen probably half a year without Uwe Gensheimer: Now it's a sad certainty. Lion captain Uwe Gensheimer had to have an operation on his long-injured Achilles tendon earlier this week. The surgery went well. The bad news: In all likelihood, the world-class left winger will be absent from his team for around six months.
It was already clear at the end of February: This injury will put the 35-year-old out of action for a longer period of time. Even then there was a season-off in the room. In the meantime, several treatment options had been discussed. In the end, the decision was made to proceed with the surgical procedure.
Before the lion game on Thursday in Balingen (7.05 p.m. / live on Sky) this is bad news. However, one that the club has already been able to adapt to in recent weeks. "There's no question: Uwe is a world-class player and the lions will miss him very, very much. However, such an injury is always a chance for the younger players in the club to present themselves. And so far they've been doing excellently," says Löwen coach Ljubomir Vranjes.
Lions expected to be without Uwe Gensheimer for half a year: the focus remains on the young lion duo
Because Benjamin Helander, who has been injured since December, will probably not make it to the Balingen game either, the left wing team is once again called Lion Zacharias / David Móré. So far, the young lion duo has done its job flawlessly, appearing cold-blooded and refreshingly relaxed – and it's just plain fun. Speaking of fun: Mikael Appelgren will also take part in the Löwen's guest appearance on the Alb, probably getting more playing time than in his mini-comeback against Melsungen, when he only got between the posts in a seven-metre throw for Joel Birlehm. The plan: After two years with almost no handball, you definitely don't want to rush anything and accompany Apple back to the record as carefully as possible.
Careful is not a word that occurs in the game philosophy of HBW Balingen-Weilstetten. The Swabians are handball workers – and they can hurt any Bundesliga team with this approach. Löwen coach Vranjes sees it the same way and therefore doesn't want to hear anything about favorites or even planned points. "We'll have to work hard again," predicts the experienced trainer and hopes that his boys will be able to build on the improvement in performance from Minden and Melsungen. Thanks to the two victories, the lions have improved in the LIQUI MOLY HBL table to 19:25 points and tenth place. Balingen, on the other hand, has fallen back to last place in the table after eleven games without a win, where they are playing for their very existence in the strongest league in the world with 9:35 points.