Furious Croatia beat Slovakia – Only draw for Hungary in Latvia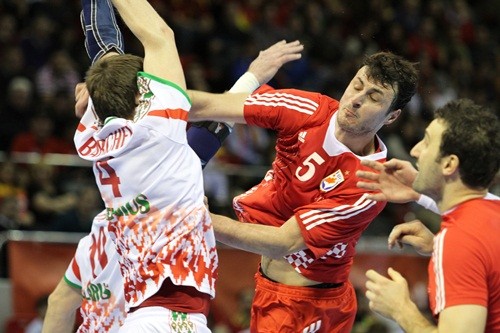 Croatia and Hungary secured their places at Men's EHF EURO 2014 in Denmark. Strong Croatian team showed world-class performance in Slovakia 31:22 (21:11), where home team were smashed after only ten minutes of the game (6:0, 12:3). Hungary played surprisingly bad and win only a point in Latvia 25:25, who showed that victory over Slovakia wasn't an accident.
Croatia has now clear situation before the last home match against Latvia. Point or two will put them on the first place and in better position before the Draw in Herning on June 21.
STANDING:
Croatia 8
Hungary 7
Latvia 3
Slovakia 2