The news that shock the handball world came three days ago from Zagreb where the IHF council made a decision to call Germany instead of Australia at the World Championship in Qatar. Rumours that Germans will be given the chance to access the Olympic Games in Rio, as a way for in the strongest European economy and richest handball market to keep attention to our sport, gave its confirmation even before the spring of 2016. Germany was given the "shortcut", without depending on wins or losses, which is a precedent in the world of handball. As a precedent it is very dangerous, because if it becomes a habit, then handball will surely be kept on a distance from world's biggest sports – basketball, football, volleyball and similar, in which such things are not possible.
Germany is at the Qatar WC! How it got there, it's hard to forget. Handball needs Germany, because of the world's strongest league, army of fans from 7 to 77 and sponsors, but also Polish NT head-coach Michael Biegler needs to be relieved from the guilty of having murdered German handball, which followed him after the June playoffs, and German handball have to decide itself, what to do from now on. The status of handball's "most hated nation" right now, which will be awaited with whistles and jeers, might change Germany's national team players – to the better and to better results. As, for example, the German football players, that the whole world admires. If Germany wants to have any significance in international handball, and not including host-nation medals, Germans will have to solve some things in their own house.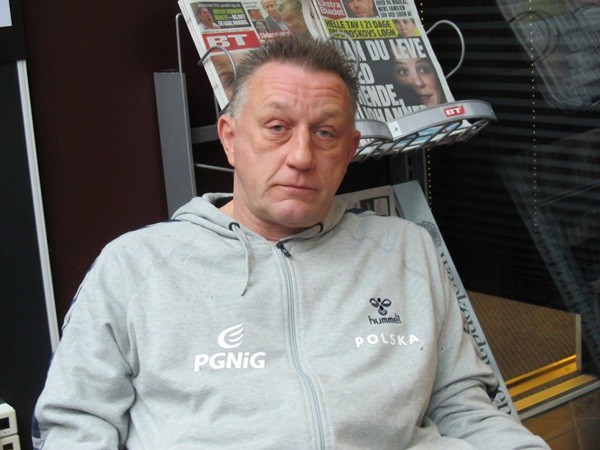 Amongst all, they will have to give chance to younger players to become stars – for which they have the potential. As long as German national teams that play in Kiel serve as, more or less, towel-bringers such as Dominik Klein and Tobias Reichmann before him, when not even one back from the two top clubs in Germany – THW Kiel or Rhein-Neckar Lowen does not have German passport, it is illusion to expect Germany to have world-class team. Someone needs to let know the top clubs that it is in their interest to make top players for the national team, because only that way in the total counts – from scores and popularity of handball – Germany can have use of it.
For as long as the Golden juniors and cadets of the German handball are lost in the smaller clubs (usually second league) or have to go abroad to show their potential, there won't be a serious national team of Germany. Is the solution to limit the number of foreign players – that's best known to those who each January and June helplessly put hands on their head wondering of the scores…
For a long time Germany had a problem with its' stars, who lost the motivation to play for the national team (Pascal Hens for example). Often overvalued due to the success in 2007, these stars turned their back to the national team, from whose' success made their money and status, often exaggerated in correlation to the real value. It seems, they only understood this year, how serious the situation is. No more success, no more money…
The handball league pays the most quality coaches, had the weakest link in Martin Heuberger. Not even Heiner Brandt had a solution before him, and gave the "wheel" of the sinking ship to his assistant. The new coach has to be a name that inspires and gives the glimmer of hope for better tomorrow.
Tomorrow which will mean that no one needs to be put on "breathing apparatus".