German bronze in Rio!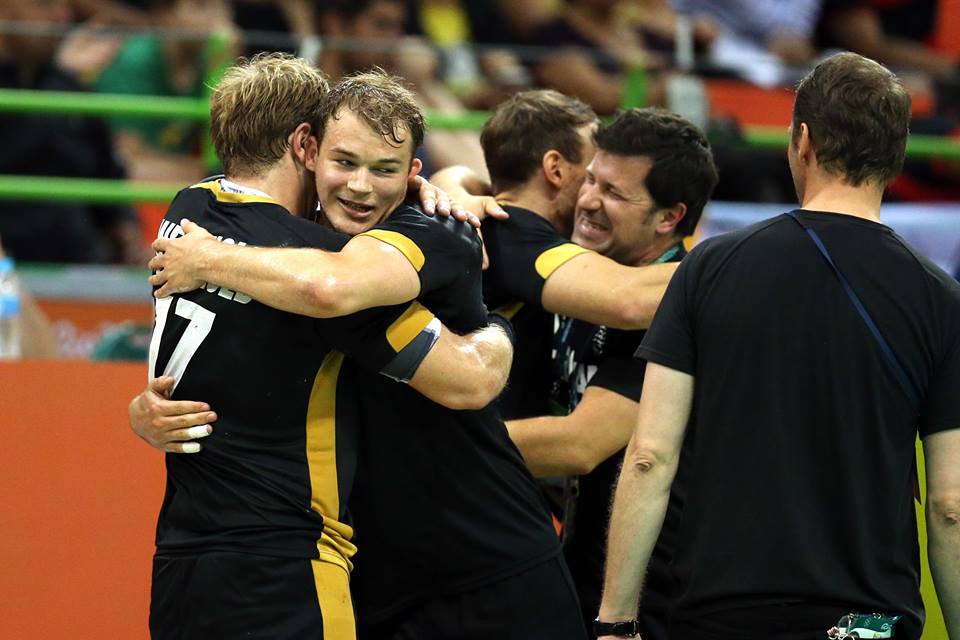 Germany won fourth Olympic medal! The first bronze after two silvers (1984 and 2004) and gold (1936) is in pockets of Dagur Sigurdsson and his guys, who have amazing year 2016 which began with European gold at Men's EHF EURO 2016.
Germans were clearly better than Poles 31:25 (17:13) ahead of 10.000 fans at Future Arena.
Poland – Germany 25:31 (13:17)
Germany: Heinevetter, Wolff; Gensheimer (6/3), Lemke, Wiencek (5), Reichmann (7), Wiede (2), Pekeler (1), Weinhold (3), Strobel, Fäth, Häfner, Kühn (4), Drux (3)
Poland: Szmal, Wyszomirski; Lijewski (5), Jachlewski (2), Krajewski (5/1), Bielecki (3/2), Wisniewski (1), Bartosz Jurecki (2), Michal Jurecki, Jurkiewicz (3), Syprzak (1), Daszek (3), Kus, Szyba