GERMANY 2017: France to fight for the final after six years!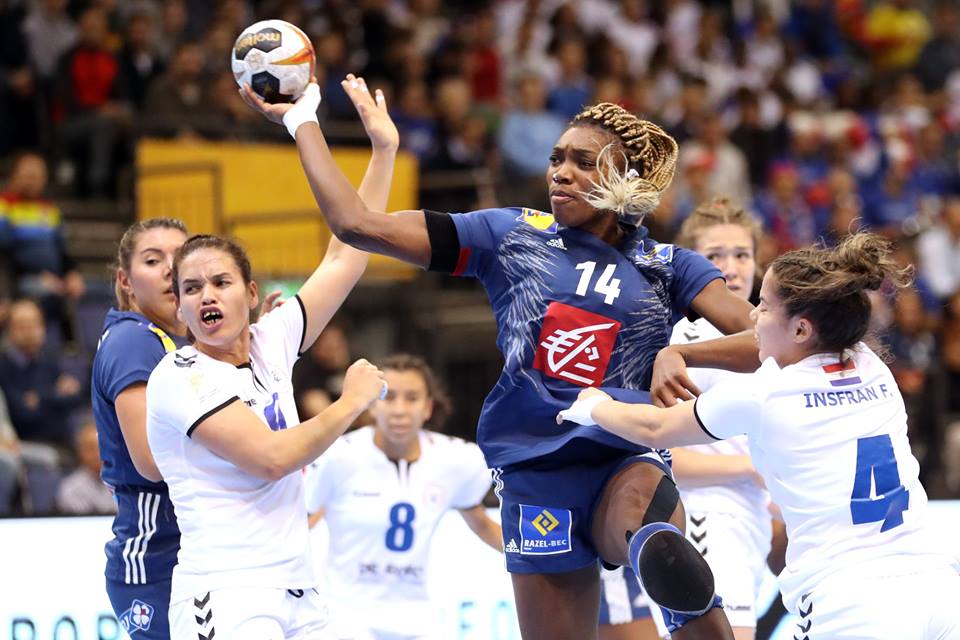 France are ready to fight for the medals at Women's World Championship 2017 in Germany! Girls led by Olivier Krumbholz had no troubles in encounter with brave and highly motivated Montenegrian squad 25:22 (12:10).
After bronze medal at Women's EHF EURO 2016 in Sweden, but also silver at Olympic Games in Rio, Pinneau and her team-mates are eager to take another medal at world's stage where they haven't been at three-medal podium since losing final in 2011.
France – Montenegro 25-22 (12-10)

France: Allison Pineau 5, Siraba Dembele 4, Alexandra Lacrabere 4, Grace Zaadi 3, Manon Houette 3, Estelle Nze Minko 2, Gnonsiane Niombla 2, Blandine Dancette 1, Camille Ayglon 1

Montenegro: Katarina Bulatovic 9, Jovanka Radicevic 4, Milena Raicevic 3, Durdina Jaukovic 2, Tatjana Brnovic 2, Jelena Despotovic 2