EHF
Get your tickets for Men's EHF EURO 2024!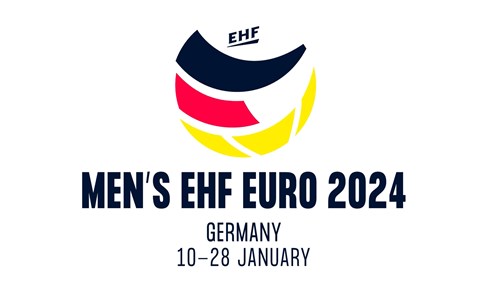 The biggest handball event on European soil will be held in Germany in January 2024. From the football stadium in Dusseldorf where the new world record for the number of fans will be set on January 10 until the final weekend at the famous handball venue – Lanxess Arena in Cologne on January 28, 24 nations will fight for the glory, medals, Olympic qualification places, etc.
Defending champions Sweden begin their journey from Mannheim, while world champions Denmark will start the tournament in Munchen.
Main Round matches will be played in Cologne (Group A, B and C) and Hamburg (D, E and F).
Here are the groups:
GROUP A (Dusseldorf – Berlin): France, Germany, North Macedonia, Switzerland
GROUP B (Mannheim): Spain, Austria, Croatia, Romania
GROUP C (Munchen): Iceland, Hungary, Serbia, Montenegro
GROUP D (Berlin): Norway, Slovenia, Poland, Faroe Islands
GROUP E (Mannheim): Sweden, Netherlands, Bosnia & Herzegovina, Georgia
GROUP F (Munchen): Denmark, Portugal, Czech Republic, Greece
Germany's largest arenas are opening their doors for the EHF EURO 2024: Berlin – Mercedes-Benz Arena (capacity: 14,800), Hamburg – Barclays Arena (13,300) and Cologne – LANXESS arena (19,250) were already venues for the 2019 World Championship. Düsseldorf – MERKUR SPIEL- ARENA is added with a multifunctional arena that can seat more than 50,000 spectators, as well as Mannheim with the SAP Arena (13,200). In addition, there is the Olympic Hall in Munich with more than 12,000 seats.
Overall, around 400,000 tickets are on offer for the full EHF EURO program including 65 matches. More than a quarter is already sold out.
"We experience a very high demand for day tickets for the EHF EURO 2024, but we have to ask for your understanding that we can only start the next phase here on 31 May with a view to our international guests," says Mark Schober, CEO of the German Handball Federation. "The fans of all participating nations should also have the chance to secure the previous group offers."
Tickets for this tournament have been available since 20 May 2022, and the pre-sale runs in different phases – from venue packages for all games at one venue to day tickets. In the first sale phase, only group tickets are available. The only exception: the opening match day in Düsseldorf: Tickets for the indoor world record are available from 25 euros. Preliminary matches of the German team can be experienced live from 29 euros. Information about which ticket contingents are activated is constantly updated on the official website.