GOG beat Bjerringbro Silkeborg in Danish derby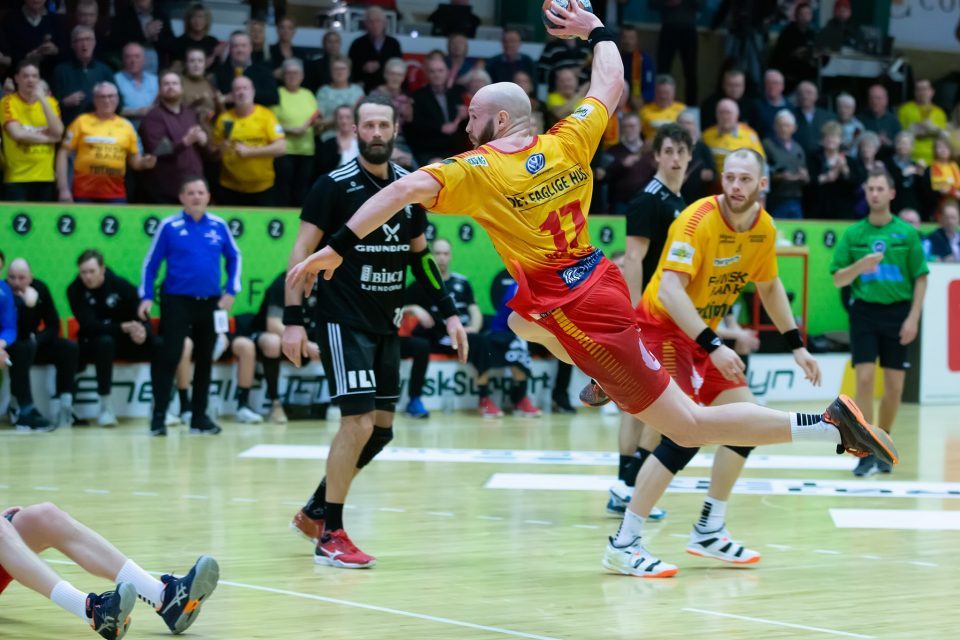 GOG beat BSV Bjerringbro Silkeborg 32:29 (16:17) in the first match of Round 22 of the Danish handball Championship. The domestic team won the battle which put them on the second place in front of TT Holstebro.
Lasse Møller and Odinn Thor Rikhardsson have been TOP scorers with six goals each.
STANDING:
1. Aalborg 21 17 3 1 620:554 37
2. GOG 22 15 0 7 660:627 30
3. Holstebro 21 12 5 4 619:545 29
4. Bjerringbro/Silkeborg 22 12 3 7 657:611 27
5. Ribe-Esbjerg 21 10 4 7 572:562 24
6. Skjern 21 11 1 9 597:571 23
7. Skanderborg 21 10 3 8 596:593 23
8. Mors 21 11 0 10 571:579 22
9. Sonderjyske 21 9 2 10 581:582 20
10. Aarhus 21 9 0 12 593:591 18
11. Fredericia 21 5 4 12 609:648 14
12. Kolding 21 4 3 14 561:637 11
13. Lemvig 21 3 5 13 535:570 11
14. Nordsjaelland 21 3 1 17 533:634 7