Gustavsson is ready for a new challenge after SC Magdeburg: "France looks interesting"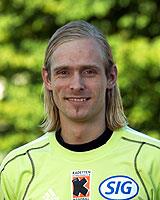 Icelandic "Number 1", Bjorgvin Gustavsson will leave German SC Magdeburg at the end of the season. He already got substitution and for now, Icelander is ready for any good option for the future, expecially in the team, where he will be a dominant person between the posts:
–  I have to be honest I want to be in a team where I can play more than 50% of the game time. I think it's very important for me, I intend to be one of the best goalkeepers in the world as has been my wish since I was a little guy. I still have great time here in Magdeburg, both the team and the town, and definitely going to miss the handball playing here – said Gustavsson for domestic sport.is.
– I'm really open to suggestions. Feels well in Germany, but is quite willing to see other options. For example is the French league very exciting moment. Otherwise matters little which  country is next point as long as the team is good and exciting opportunity – commented Gustavsson and concluded with his health. He has problem with arthritis in the recent week:
– I'm starting to be able to run outside and do most anything and will hopefully start practicing with the team next week. Plan is to get to play against Hannover after 10 days and start help the team as soon as possible.