HANDBALL BOOKMAKERS: Denmark No.1 favorite to win Men's EHF EURO 2020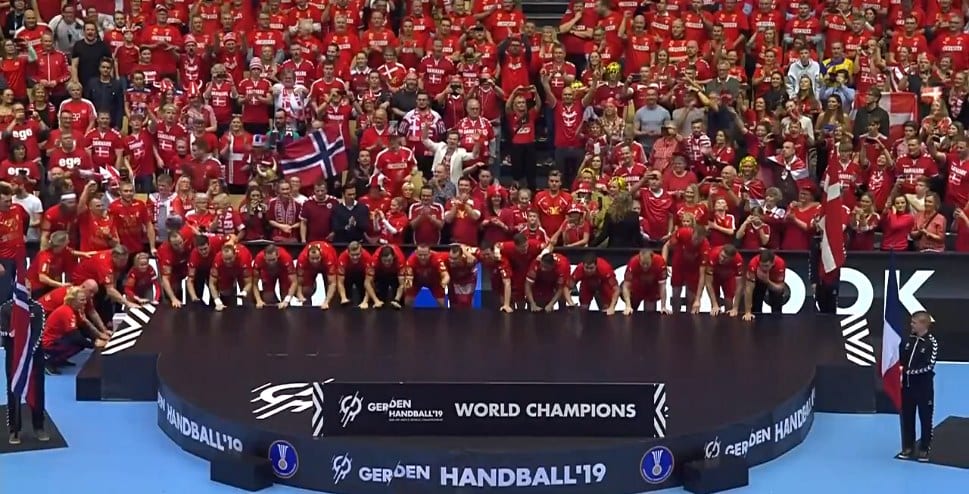 The biggest chances to win the gold medal at Men's EHF EURO 2020 has Denmark according to bookmakers. The reigning World and Olympic champions are at No.1 ahead of France, Sweden and Spain.
The lowest chances to raise trophy on January 26 at Tele2 Arena in Stockholm have Bosnia and Herzegovina and team of Ukraine.
Here are the list:
Highest – lowest
Denmark 3.45 3.15
France 5.50 4.00
Sweden 7.50 5.50
Spain 8.00 5.00
Germany 8.00 6.25
Norway 11.00 8.00
Croatia 15.00 11.00
Slovenia 41.00 34.00
Iceland 51.00 41.00
Hungary 101.00 51.00
Austria 101.00 71.00
Russia 126.00 101.00
Macedonia 126.00 121.00
Portugal 201.00 101.00
Czech Republic 251.00 201.00
Belarus 301.00 251.00
Switzerland 301.00 301.00
Serbia 401.00 201.00
Montenegro 501.00 401.00
Poland 1001.00 351.00
The Netherlands 1001.00 701.00
Latvia 1001.00 751.00
Bosnia and Herzegovina 1001.00 1001.00
Ukraine 1001.00 1001.00