One of the fastest growing youth summer tournaments in Europe- Granollers Cup 2015 waiting for the teams all across the World in fantastic enviroment and in the cooliest atmosphere of one of the bastion of Spanish handball. City of the huge handball tradition 24 – 28 June, 2015. City – home of BM Granollers, one of the best Spanish handball team ever and certainly with one of the loudest and most emotional fans fans in ASOBAL, would like to host handball guests, teams, coaches and players and take them to another handball dimension.
The Balonmano Granollers handball Club, one of the most traditional clubs of this sport in Spain, will be organizing the 17th edition of this International handball Tournament for young handball players, the Granollers Cup. Our Club, with seventy years of history, has been participating always in the Spanish Highest Division, and three times champion in the European competition. A team full of players who grew within the teams of its own handball school.
In 1992, the city of Granollers was chosen to be the official venue for the men and women Barcelona Olympic Games handball competition as a recognition of its handball tradition, promotion and hard work during so many years.
Also in 2013 Granollers was one of the views of the World Championships Men's that was played in Spain on January.
Such important events represented a remarkable step in the history of the club and an extra motivation to keep up with the daily effort of promoting handball.
The number of participants in the tournament increases every year getting up to 293 teams from 16 different countries and more than 3.833 players in the 2014 edition, 894 games was played with a total of 26.926 scored for all the participants.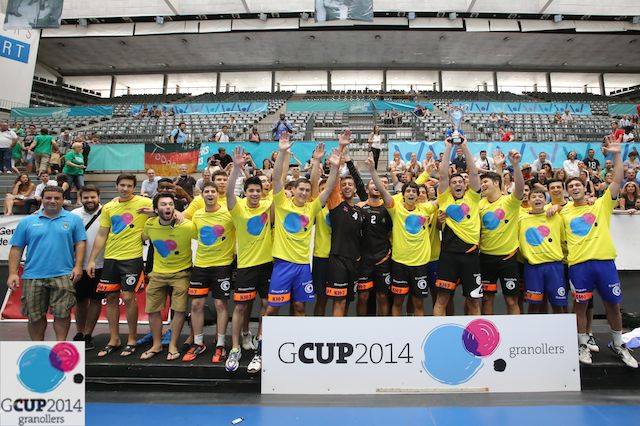 Teams from all the world have been playing in Granollers Cup, teams from Andorra, Argentina, Australia, Austria, Belgium Bosnia, Brazil, Bulgaria, Canada, Korea, China, Colombia, Croatia, Czech, Denmark, Egypt, Faroe Islands, France, Finland, Germany, Guatemala, Hungrier, Iceland, Italia Latonia, Lithuania, Macedonia, Mexico, Moldavia, Nigeria, Norway, Sweden, Russia, Rumania, Scotland Serbia, Slovenia, Taiwan, Tunisia, Uruguay, Venezuela.