HC Dobrogea Sud Constanta win Romanian Cup 2018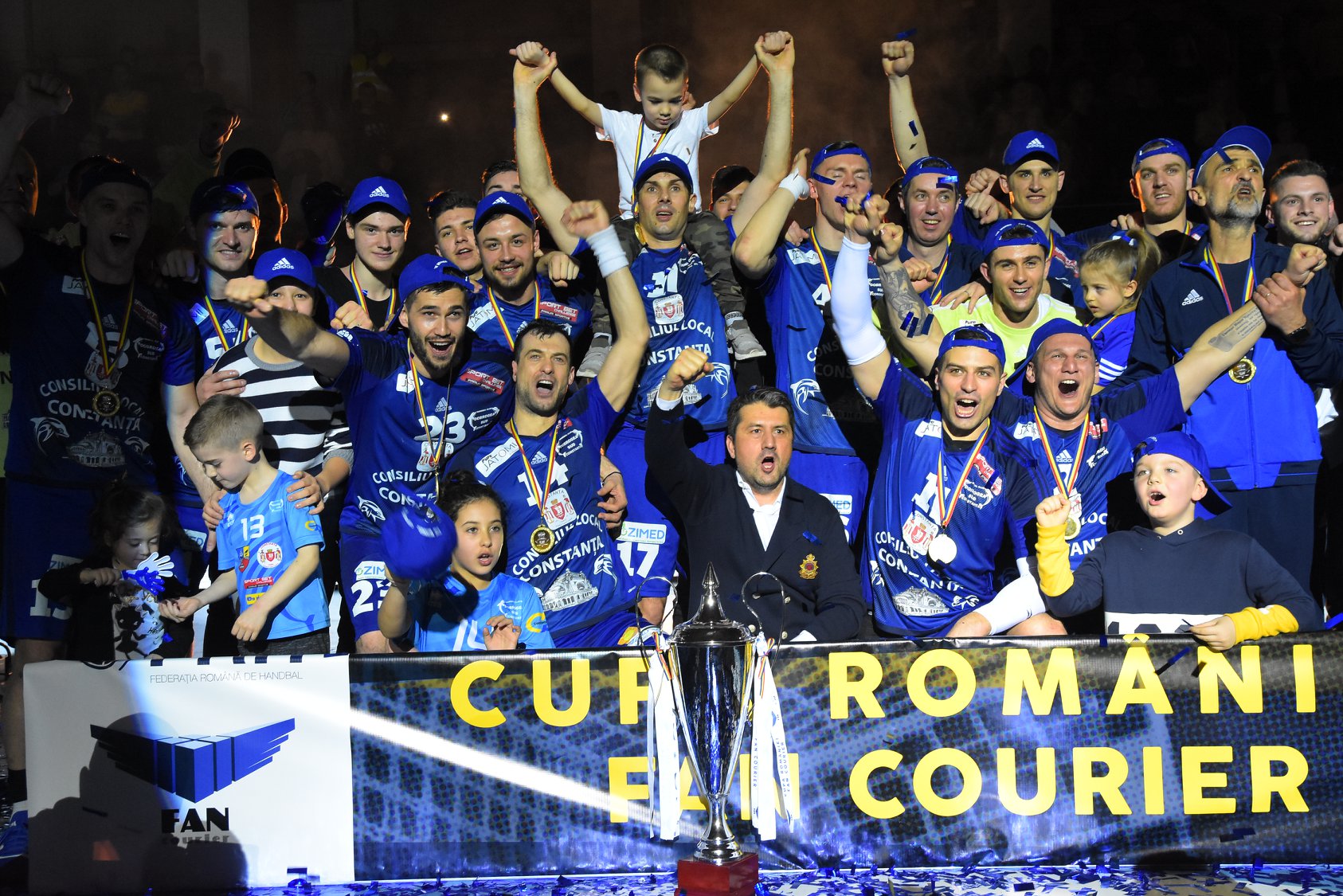 HC Dobrogea Sud from Constanta are the new Romanian Cup winners for 2018. The team from the Black Sea Coast beat Poli Timisoara 23:21 (11:12) at the final of the domestic Cup and take important trophy for the city who was the place of most ambitious male handball product from Romania in the last decade.
Poli Timișoara-HCDS Constanța 21-23 (12-11)
Poli Timișoara: Savic, Vîlceanu, Daskaloski, Orbovic 4, Marjanovic 4, Cîmpan 4, Fenici 4, V. Milosevic 3, K. Milosevic 1, Lasica 1, Păiuș, Neamțu, Hrimiuc, Santeiu, Uruianu.
HCDS Constanța: Mitrevski, Sijan, Vujovic 5, Crnoglavac 4, Nikolic 4, Malinovic 3, Cutura 2, Buricea 2, Vujadinovic 1, Toma 1, Rohozneanu 1, Rakcevic, Nistor, Mladenovic, Markoski.