HC Tatran Presov win 14th Slovakian title!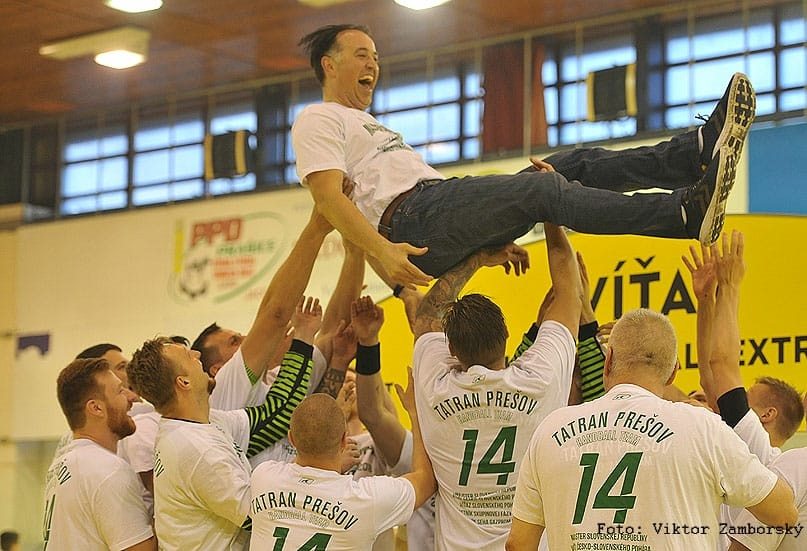 The Slovakian champions HC Tatran Presov defended title for the 11th time in a row! The team led by Croatian coach Slavko Goluza won the third match in final series against Agro Topolcany 25:18 to finish with 3:1 season in which "green" from Presov won all domestic trophies with solid performance in SEHA Gazprom League and Men's EHF Cup, where they ended competition in group phase.
HK Agro: Králik, Javorček – J. Briatka, Janíček, E. Masaryk, D. Michalka 4, Ivanicja, Miženko, Ivanov, Cigáň 4/2, Hlinka 3, Jadroň 1, Minarovský, Ďurček, Žilinčík 4, Kučer 2
Tatran: Cvitkovič, Čupryna – Rábek 4, Butorac 4, Hrstka 9/1, Lapajne 1, D. Krok 2, Babič, L. Urban 2, Pekár, Číp 2, Vučko 1, Abramovič, Kasal
This is 12th domestic title in a row for Tatran, the 14th in the club's history.