Index category
Herrem praised Hergeirsson: He has done a fantastic job!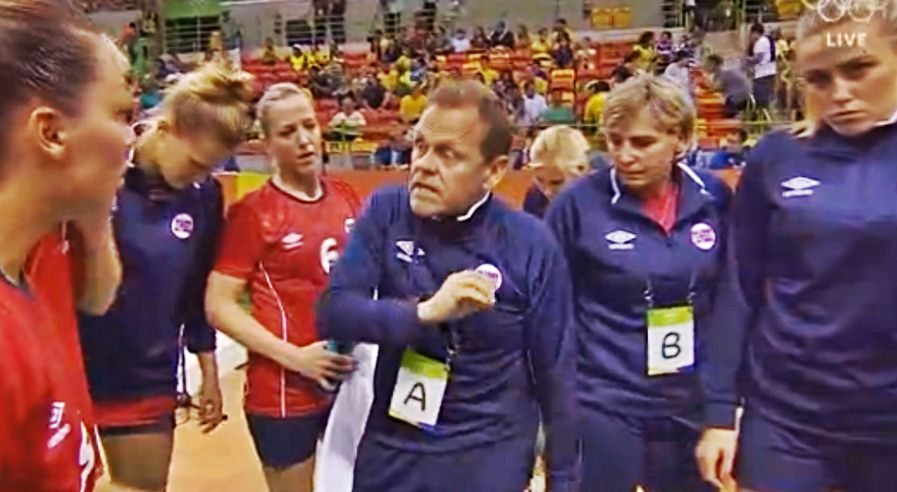 Legendary Norwegian left wing Camilla Herrem has praised her coach Thorir Hergeirson with whom she is working through the whole career since 2006.
– Now Thorir and I have known each other for many years, but I just want to say that I am extremely proud to have him as a coach. I think he has done a very, very good job in this championship, praised Herrem.
– He has done incredibly well when it comes to the changes and the tactical part. That is something that makes us stay with the gold medal He talks a lot about "us", "us", "us", but sometimes he has to endure praise himself. He has done a fantastic job in the championship together with Tonje (Larsen) and Mats (Olsson). They deserve to hear it when things work out and it goes well, Herrem continues.
When Herrem made his debut on the national team in April 2006, Hergeirsson was assistant coach under Marit Breivik. By then, the Stavanger girl had already managed to make an impression on the Icelandic coach.
At the press conference after Sunday's European Championship achievement, the two told about their very first meeting.
– Oh, my God, when was Thorir? When I was 15 maybe? There must be something like that. Do you remember what you said to me then, Herrem asked with a laugh.
– Shall we share it?
– Yes yes, drive on, Herrem encouraged.
– It was during the European Youth Championships in the Czech Republic. Then I was visiting. I was in a team with Marit (Breivik), so I was often at the younger championships. Then I commented on Camilla Herrem's breakfast drink, Hergeirsson said.
– It was cola, the coach revealed, to hearty laughter from Herrem.
– It was not quite after your book?
– No, it was not quite as it should be, but it has now gone well with her, Hergeirsson concluded.
Herrem, for her part, was able to reveal that as a 15-year-old she in no way took the comment from her future national team coach.
– There has been no cola for breakfast since?
– Yes, of course it has. You can not listen to everything. You listen to a lot, but not everything.