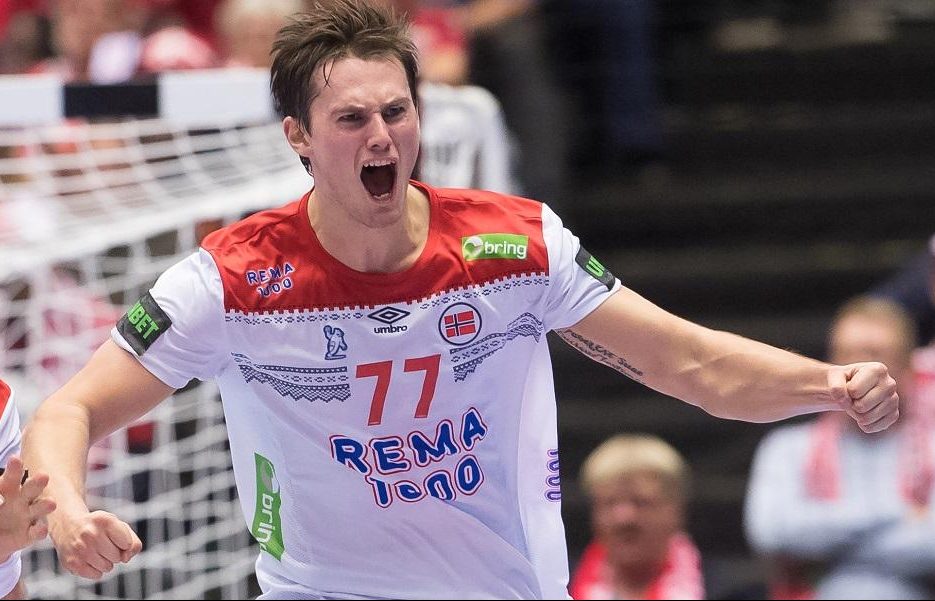 Norwegian right back from SG Flensburg Handewitt Magnus Rod will miss the upcoming Men's IHF World Championship 2021.
– I have struggled with a wrist injury most of the fall. The hand is not as it should be, Rød explains.
– I have had a hope that the hand would heal properly. But I now realize that I have to make the tough decision. That decision is that I have to report due to the World Cup in January. The risk of deterioration would be too great, says Rød.
– I simply have to think long-term here now. There will be an Olympics later in 2021 that I want to participate in. In addition, I want to be able to perform 100 percent for Flensburg in the second half of the Bundesliga season. Therefore, it is best for me to take it easy in January, so that I can be completely injury free. That is the smartest thing for myself, and it is the right choice to make for the rest of the team as well, says Rød.
– It's a shame Magnus can not join. I fully respect his decision, at the same time as we now look forward to the World Cup. As always when it comes to maturity, an opportunity opens up for the next person. We have good people ready to step in, says national team manager Christian Berge, who has taken out Eivind Tangen from Skjern who replaces Magnus Abelvik Rød in the World Cup squad.
The squad for the World Cup in Egypt 2021
Goalkeepers (to be reduced to three by 2 January):
1 Robin P. Haug, Skjern Handball
12 Kristian Sæverås, FC DKfk Leipzig Handball
16 Espen Christensen, IFK Kristianstad
30 Torbjørn Bergerud, SG Flensburg-Handewitt
Wings:
17 Magnus Jøndal, SG Flensburg-Handewitt
19 Kristian Bjørnsen, HSG Wetzlar
44 Kevin Maagerø Gulliksen, GWD Minden
71 Alexander C. Blonz, Elverum Håndball
Backs:
5 Sander Sagosen, THW Kiel
7 Sander A. Øverjordet, Mors-Thy Håndbold
15 Kent Robin Tønnesen, Telekom Vezprem
18 William Aar, Århus Håndbold
23 Gøran Johannessen, SG Flensburg-Handewitt
24 Christian O 'Sullivan, SC Magdeburg
25 Eivind Tangen, Skjern Handball **
26 Simen Holand Pettersen, Elverum Handball
27 Harald Reinkind, THW Kiel
77 Magnus Abelvik Red, SG Flensburg-Handewitt *
Line players:
8 Bjarte Myrhol, Skjern Handball
9 Henrik Jakobsen, Fenix ​​Toulouse Handball
11 Petter Øverby, HC Erlangen
32 Thomas Solstad, Elverum Handball