The Latest
Telekom Veszprem with six contract extensions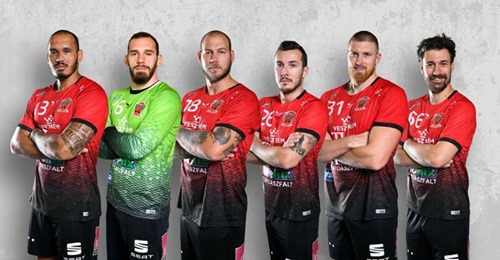 Managing director of Veszprém Handball Team Co. Ltd Zoltán Csík and László Nagy, Sports director of Telekom Veszprém, announced six contract extensions.
The contract of Blaz Blagotinsek, Vladimir Cupara, Manuel Strlek, Andreas Nilsson and Máté Lékai due in June 2021, has been extended by two years by Veszprém Handball Team Co. Ltd. According to this, the above-mentioned players will represent Telekom Veszprém until the summer of 2023.
Rogerio Moraes signed a 2+1 years contract with the "Építők" in 2019, and Veszprém Handball Team Co. Ltd. decided to activate the +1 year, adding +2 years. The Brazilian line player signed a new, 1+2 years contract with our Club, and will wear red jersey until at least June 2022.