HSG Wetzlar save season in Germany!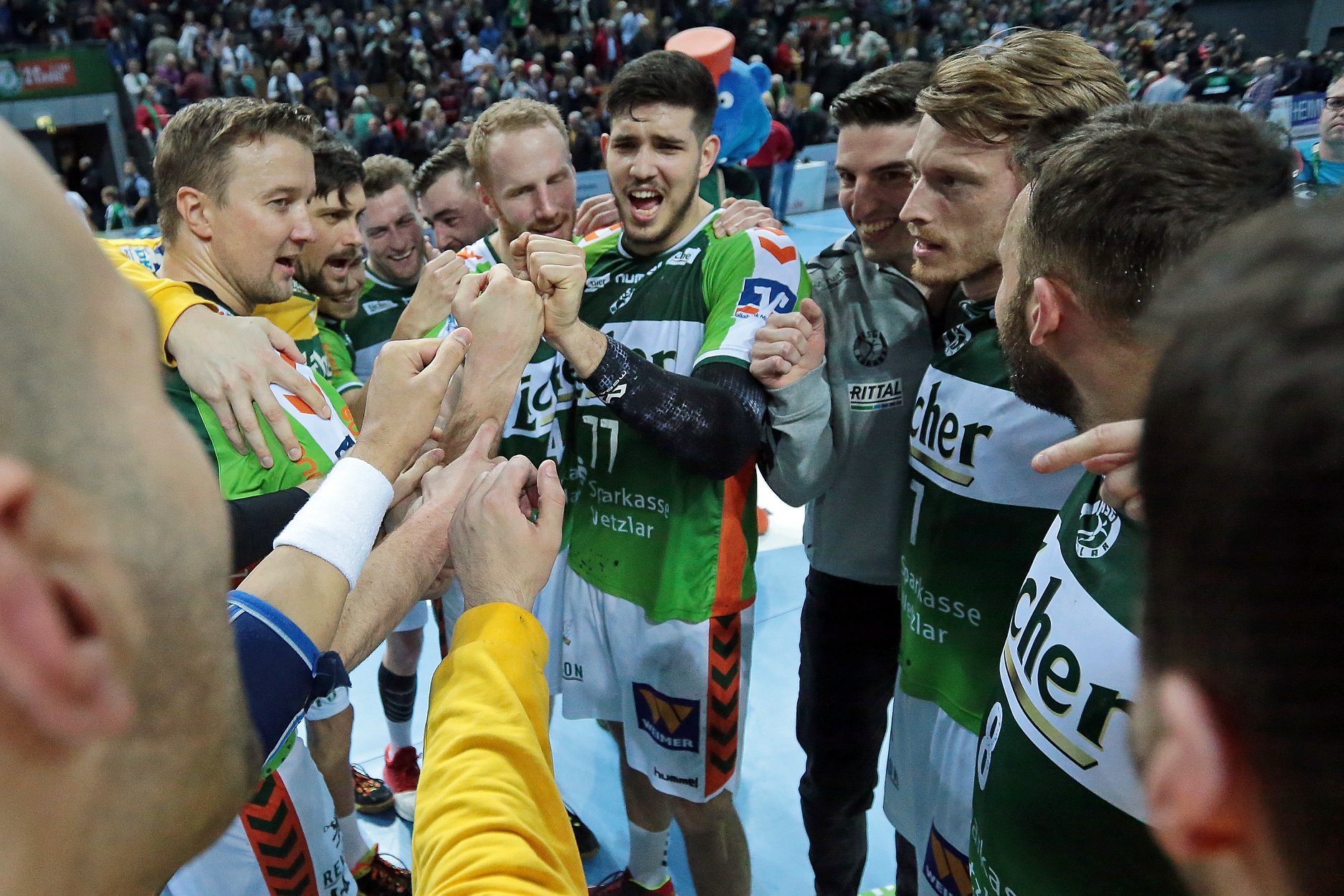 HSG Wetzlar have saved the season in Germany! The team in green jerseys won in Kiel against the leaders 27:20 (13:9) to keep "Zebras" in the group with other teams.
Hero of the night was Serbian goalkeeper Tibor Ivanisevic who had 19 saves (50%).
THW KIEL – HSG WETZLAR: 20:27 (9:13)
THW Kiel: N. Landin (38.-45., 1/1 save), Schröder (n.e.), Quenstedt (1.-38., 45.-60., 7 saves); Duvnjak (1), Reinkind, M. Landin, Weinhold (2), Wiencek, Ekberg (8/5), Rahmel (n.e.), Dahmke (3), Zarabec (2), Horak, Bilyk (2), Pekeler (2), Nilsson; Trainer: Jicha
HSG Wetzlar: Suljakovic (, 1/1 save), Ivanisevic (1.-60., 18/2 saves); Feld, Björnsen (5), Mirkulovski (1), Torbrügge (1), Frend Öfors (6), Holst (4/4), Waldgenbach, Forsell Schefvert, Rubin, Lindskog (3), Kristjansson, Cavor (7); Trainer: Wandschneider
STANDING:
1. Kiel 18 14 0 4 540:470 28
2. Hannover-Burgdorf 18 13 2 3 522:486 28
3. Flensburg-H. 19 13 2 4 504:443 28
4. SC Magdeburg 18 13 0 5 529:480 26
5. Rhein-Neckar 19 12 2 5 537:498 26
6. Fuchse Berlin 18 12 0 6 514:470 24
7. MT Melsungen 18 10 1 7 492:490 21
8. Leipzig 18 10 0 8 499:504 20
9. HSG Wetzlar 18 8 2 8 504:500 18
10. Erlangen 18 7 2 9 475:486 16
11. Goppingen 17 7 1 9 430:448 15
12. Bergischer 18 6 3 9 481:496 15
13. HBW Balingen-Weilstetten 18 5 3 10 505:538 13
14. Stuttgart 17 4 4 9 443:481 12
15. Minden 18 5 2 11 473:493 12
16. Lemgo 18 5 2 11 490:517 12
17. Ludwigshafen 18 3 2 13 421:466 8
18. Nordhorn-Lingen 18 1 0 17 432:525 2