IHF
IHF ANNOUNCE OFFICIAL GAME BALL FOR 2022 IHF WOMEN'S YOUTH (U18) WORLD CHAMPIONSHIP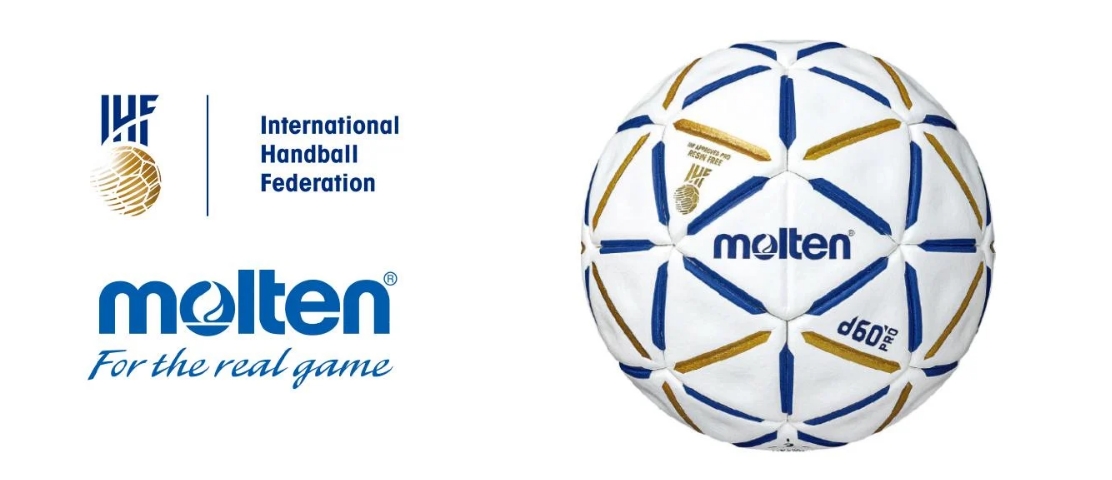 The International Handball Federation (IHF) and Molten, the official ball supplier of the IHF, reveal the official game ball of the 2022 IHF Women's Youth (U18) World Championship: the Molten "d60 PRO".
The "d60 PRO" meets all technical specifications required for "Handballs played without resin" and will, thus, be the first resin-free ball to be used at an IHF World Championship after the IHF Council decided at their meeting in July 2019 that "the resin-free ball should be used at the 2020 IHF Women's Youth (U18) World Championship as a first step towards the application in the rest of the IHF events."
However, as the COVID-19 pandemic caused the cancellation of all IHF youth events in 2020 and 2021, the introduction had to be postponed.
Designed by "nendo", a company led by Oki Sato, an up-and-coming designer who is active in a wide range of works, including architecture, interior design and graphics, the "d60 PRO" uses a thicker sponge layer and a surface structure with 60 triangle-shaped panels, which contribute to the exceptional grip just as well as the dimples at the centre of the panels.
Furthermore, the highly absorbent surface material, which retains moisture, makes the ball less slippery – even when used with sweaty hands.
Through these features, the use of resin for better grip and ball control is rendered unnecessary and the ball can be used in sports venues where the use of resin is prohibited and players practice and play matches without it.
The "d60" Series has two models: the premium "d60 PRO" and general use "d60", which will be available in three sizes. The new "d60 PRO" will be available in selected markets from April 2022.
About Molten
Molten, a manufacturer of balls and sports equipment, has been making and marketing basketballs, handballs, soccer balls, and volleyballs, of uncompromising quality since 1958. Molten continues to raise global standards, supplying the official game balls and sports equipment for major leagues, teams and international tournaments around the world.
Since 2014, Molten has been serving as the official provider for handballs of the International Handball Federation (IHF).