IHF Super Globe 2013: Barca and HSV for the trophy!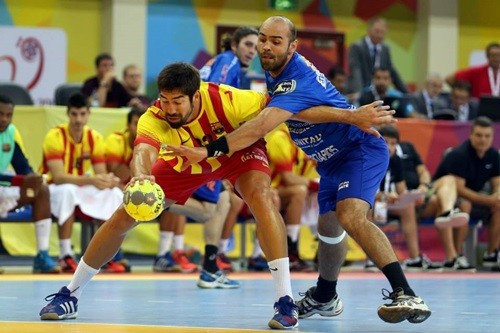 IHF Super Globe 2013 will have the same finalist as VELUX EHF CL F4 in Cologne last May. FC Barcelona and HSV Handball have no problem with their non-European rivals at the semi-finals. Spanish champion beat Qatari El Jaish 40:31 (20:14) with Sergei Rutenka in the main role with 6 goals. Strong Qatari squad with international background was in the game until 51st minute (31:29) when Barca's series 6:0 began.
More relaxed afternoon had HSV Handball in Doha. Tunisian Sahel wasn't on level of EHF CL winner – 3 6:22 (16:9). Marcus Cleverly had 16 saves, Lindberg scored 8 and Djordjic 7 goals for the winning squad.