Djordje Golubovic the last signing of Csurgoi KK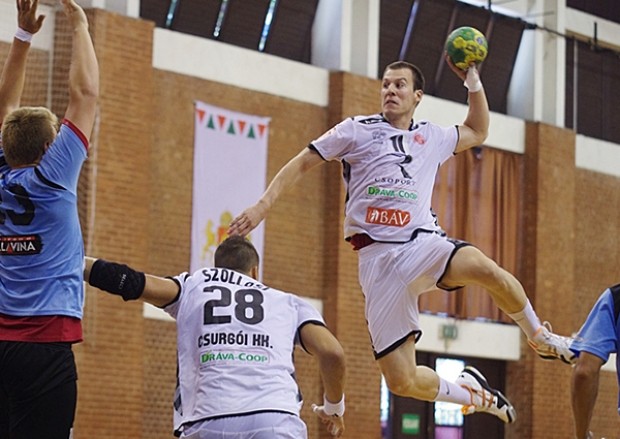 The third Hungarian team, Csurgoi KK has signed Serbian right back Djordje Golubovic (21). He is coming from Spanish BM Ademar Leon, where he played last season. Golubovic was a member of Serbian Junior NT squad. He began his career at Serbian champion RK Partizan Beograd.
Csurgoi KK will play against Spanish Aragon at the EHF Cup.
Team roster for 2013/2014:
Goalkeepers: Pallag Péter, Piotr Wyszomirski
Left wings: Gazdag Tibor, Nagy Máté
Left backs: Borsos Tamás, Grebenár Gábor, Lele Ákos
Playmakers: Barys Pukhouski, Vadkerti Gábriel
Line players: Herbert Gábor, Pordán Bálint, Szöllősi Szabolcs
Right backs: Djordje Golubovic, Oláh Gábor
Right wings: Alberto Aguirrezabalaga Garcia, Országh Ádám