FC Barcelona Intersport wins Super Globe 2013!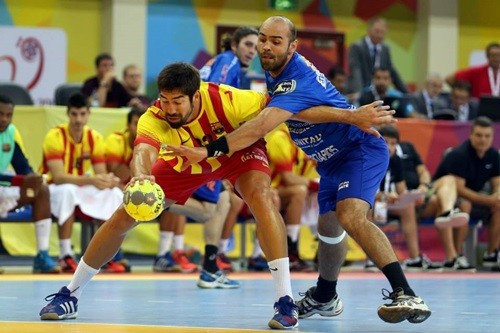 Spanish FC Barcelona Intersport beat the biggest rival at the IHF Super Globe 2013 Final, German HSV Handball 27:25 (15:13).  The match was undecided until the last minute, when 30 seconds to the final whistle, Serhei Rutenka scored the goal from 7 meter-shot after questionable decision of the refferes couple from Serbia. Victor Tomas was the best scorer in the winning squad with 5 goals, while Johannes Bitter with 15 saves and Hans Lindberg (7), where the best in HSV.
The third place at IHF Super Globe 2013 win El Jaish against Tunisian Sahel 27:20.
Placement 5-8th place:
5. Al Rayyan
6. Taubate
7. Al Sadd
8. Sydney University