IHF
IHF World Championship 2023 Groups are ready!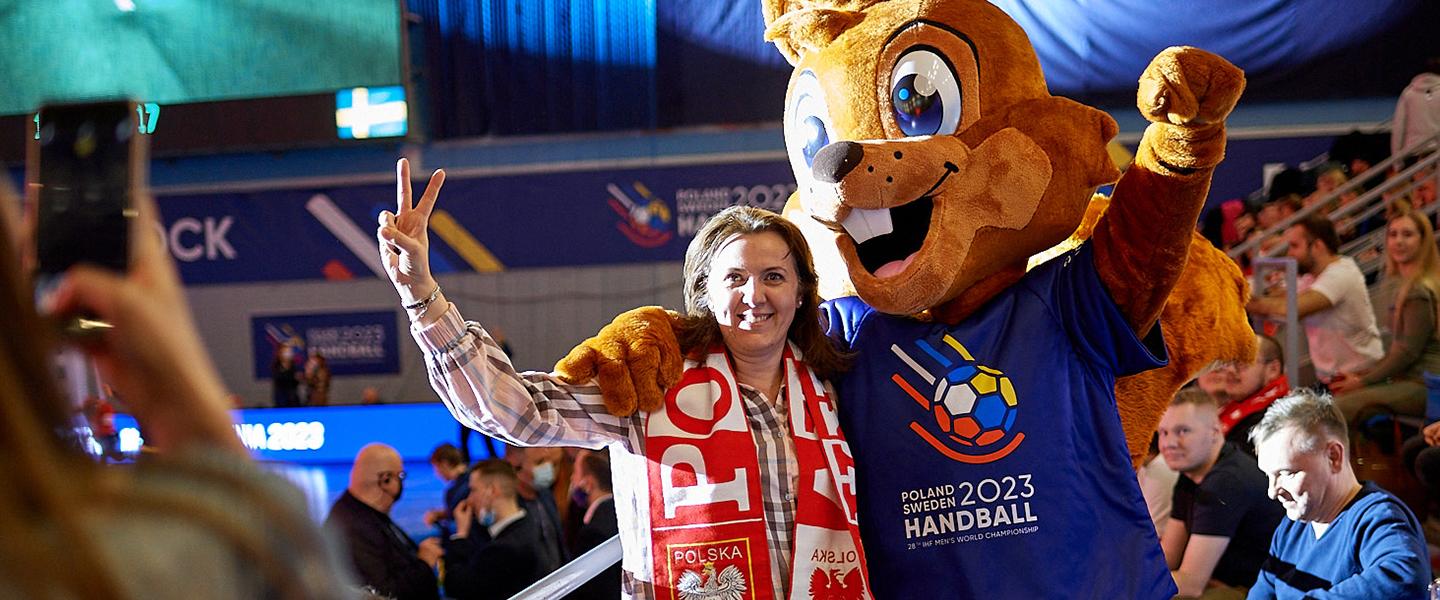 On Saturday afternoon, the 2023 IHF Men's World Championship draw was completed at the Polish National Radio Symphony Orchestra in Katowice, the same city which will host the first match of the competition, Poland vs France, on 11 January 2023.
In a prestigious event, the scene was set by an impromptu concert by Polish National Radio Symphony Orchestra, before the singer of the official anthem of the competition, Polish star Alicja Szemplińska, was presented, as well as Pax, the Poland/Sweden 2023 mascot.
A short statement from IHF President Dr Hassan Moustafa followed, which underlined the motto of the 28th IHF Men's World Championship, "Stick Together".
"We are talking about 32 teams that will take part in the IHF Men's World Championship, it means that these are the top 32 teams in the world. We all need to stick together," said Dr Hassan Moustafa.
The official ball of the competition, which is coloured in red, white, yellow and blue, the traditional colours of the two hosts Poland and Sweden was also presented by the IHF President before the draw started.
IHF Commission of Organising and Competition (COC) Chairperson Per Bertelsen and IHF Competitions Director Patric Strub conducted the draw, assisted by former stars from each of the two hosts – Poland's Slawomir Szmal and Sweden's Magnus Wislander.
Each hosting country had the prerogative of assigning a qualified team to each host city. Therefore, Germany will play their preliminary round in Group E in the Spodek in Katowice, Spain and Norway are due to play in the TAURON Arena in Krakow in Groups A and F, respectively, reigning champions Denmark will face their Group H opponents in Malmo, Croatia have been assigned to Group G in Jonkoping and Iceland to Group D in Kristianstad.
Hosts Poland and Sweden have elected to feature in Katowice and Gothenburg, respectively.
The full draw:
Group A (in Krakow): Spain, Montenegro, Chile, Islamic Republic of Iran
Group B (in Katowice): France, Poland, Saudi Arabia, Slovenia
Group C (in Gothenburg): Sweden, Brazil, Africa 2, Uruguay
Group D (in Kristianstad): Iceland, Portugal, Hungary, Republic of Korea
Group E (in Katowice): Germany, Qatar, Serbia, Africa 5
Group F (in Krakow): Norway, North Macedonia, Argentina, Netherlands
Group G (in Jönköping): Africa 1, Croatia, Africa 3, United States of America
Group H (in Malmö): Denmark, Belgium, Bahrain, Africa 4