SWE/POL 2023
WCh 2023 HANDBALL TV RATINGS: Big Final from Stockholm "underperformed" in Denmark and France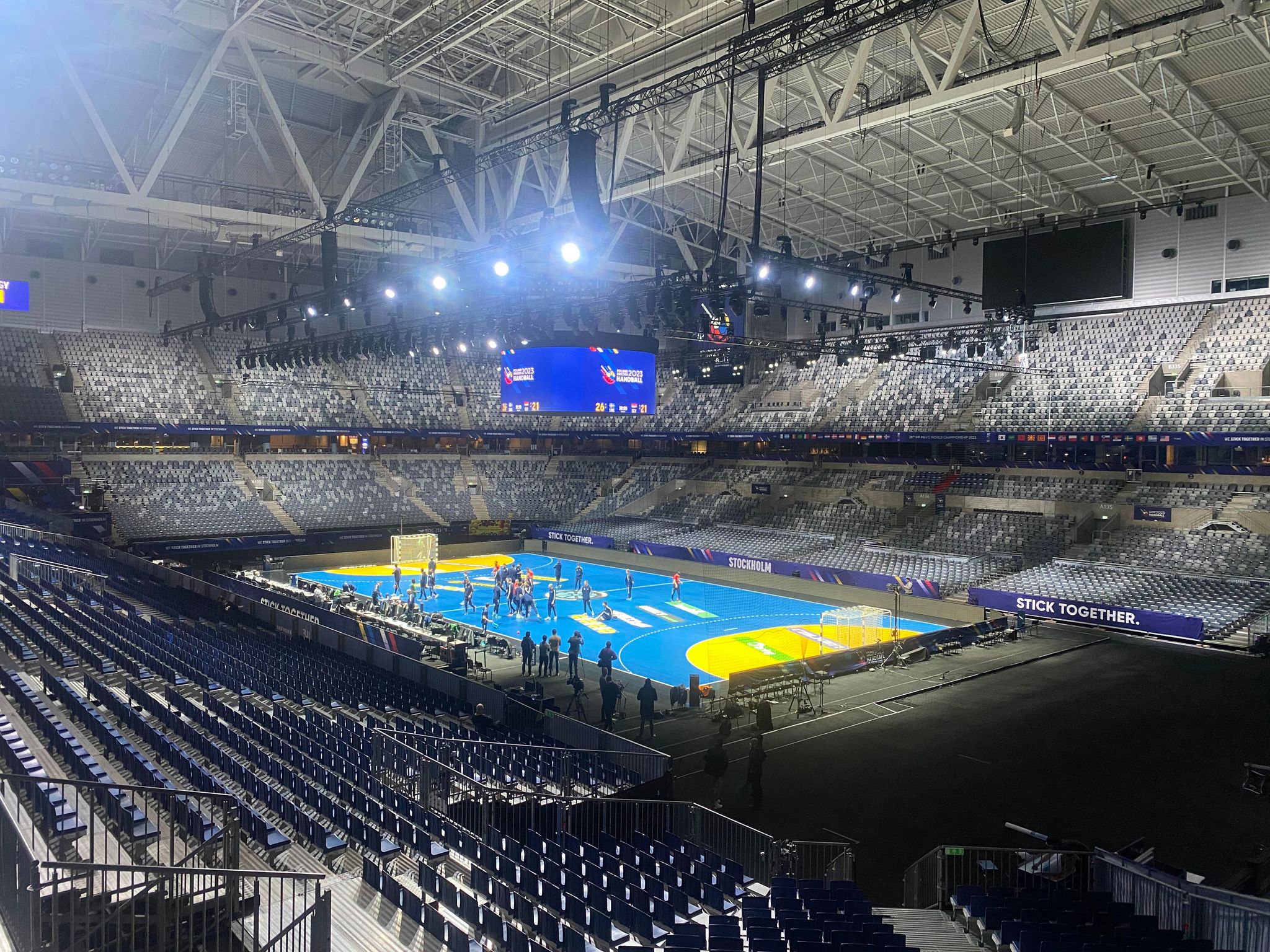 The World Handball Championship 2023 ended with a spectacular match in the Tele2 Arena in Stockholm in front of 23,000 spectators, who witnessed the winning of the third consecutive title by the fantastic Danish generation.
What was not a record in the continuation of the incredible streak of Nikolaj Jakobsen's team unbeaten since way back in 2017 when they were eliminated from the World Championship by Hungary in the TOP 16, was the viewership of the TV broadcast of the final match.
A huge success of Denmark on TV screens in this Nordic country was witnessed by 2,100,000 viewers, which is a great figure for a country of approx. 5,800,000. It is, however, a far cry from the figures of the finals in Herning 2019 and Cairo 2021, when the viewership was 2,600,000. It is assumed that the date of the final match is also in question, given that the previous two were in the afternoon (17:30 hrs), not the evening (21:00) like the one in Stockholm.
A big drop compared to some previous finals was also recorded in France, where 5,300,000 viewers with a share of 23.6% watched the TF1 final clash of Karabatić and his teammate against Danes (3.2 million watched the semi-final with Sweden). Eight years earlier, the triumph of the French "Experts" at the World Championship 2015 in Qatar in the final against the hosts in Doha was watched by 9.000.000 people.
In Germany, the ratings were better than those from the last World Championship 2021 in Egypt, but far from the desired and projected. The most watched match was the quarter-final against France, which has been seen by 7.49 million (26.5% share), while four years ago, 10.02 million TV viewers saw the decisive match for the semi-finals against Croatia in Cologne at the "home championship" co-hosted with Denmark (WCh 2019). On average, 5,248,000 people watched German matches, which is a million more than the average from the last World Championship 2021, when the team led by Alfred Gislason failed to come closer to the TOP, finishing in twelfth place.
The final match between Denmark and France in Serbia on RTS was watched by 403,000 viewers (6.4% of the population), which is an excellent figure if you compare it with the finalist country France (7.8% of the population), and we should also add the viewers of TV Arena Sport whose ratings are unknown. The most watched match was the one against Germany (1,473,000), which is an incomparably higher share of the general population compared to the two leading handball countries in Europe.