EHF
Ikast Handbold are EHF European League 2022/2023 winners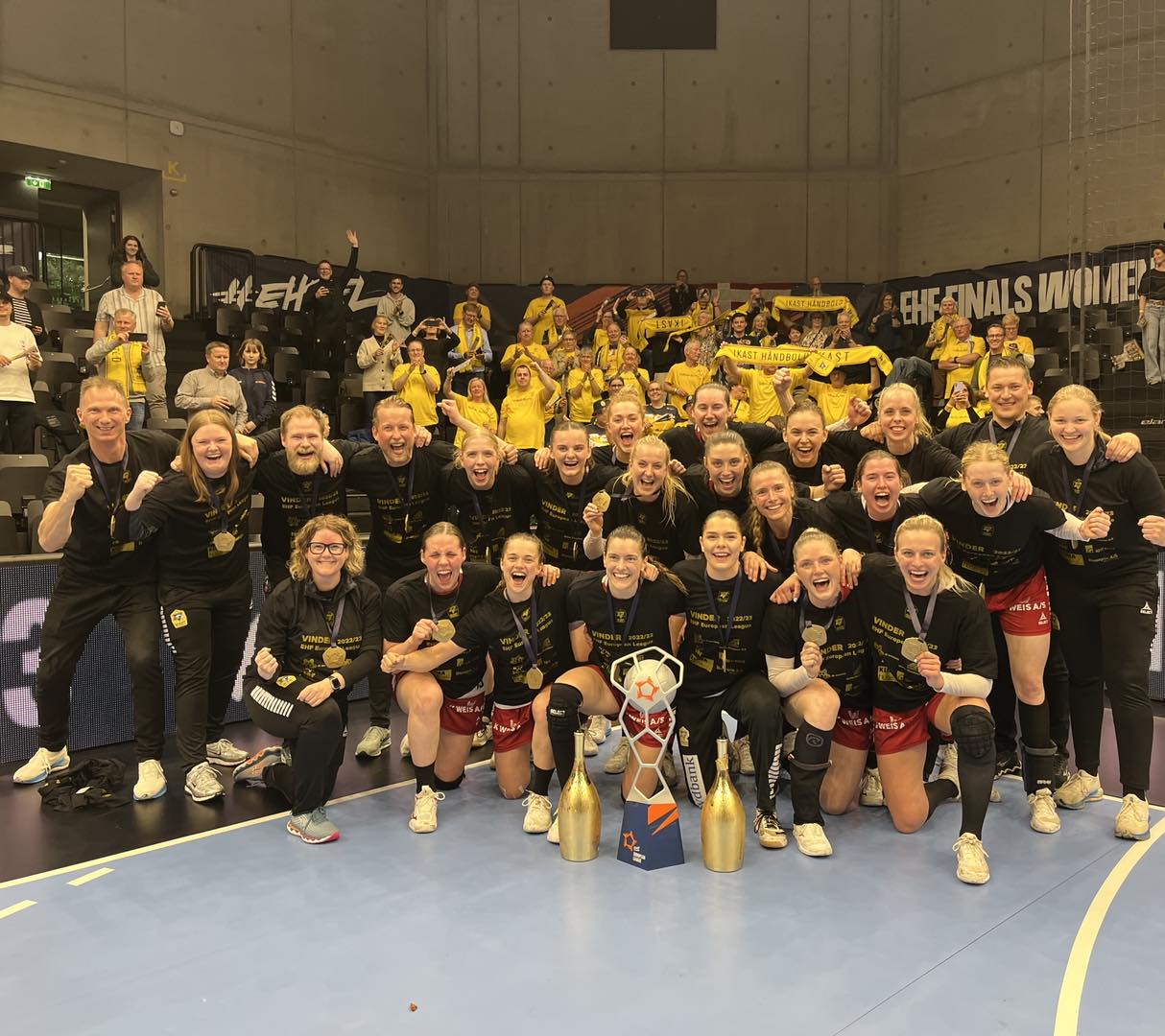 Ikast Handbold took the best of their third chance at the EHF Finals and were crowned the new EHF European League Women champions after beating Nykøbing 31:24.
NFH : Marie Sajka 6, Elma Halilcevic 4, Alberte Madsen 3, Nikita Van Der Vliet 3, Kristina Kristiansen 3, Mia Svele 2, Sofie Olsen 2, Tyra Axner 1.
Ikast Håndbold : Emma Cecilie Friis 11, Ingvild Bakkerud 8, Stine Skogrand 3, Emma Lindqvist 3, Sarah Iversen 2, Cecilie Brandt 2, Julie Scaglione 1, Simone Petersen 1.
Ikast left wing Emma Friis is named MVP of the EHF Finals Women after a highly effective showing throughout the weekend, including 11 goals tonight. Thüringer's left back Annika Lott was named top scorer of the EHF European League season 2022/23 with 68 goals scored.