IT WAS CLOSE, BUT: Palmarsson scores for Veszprem's Cup trophy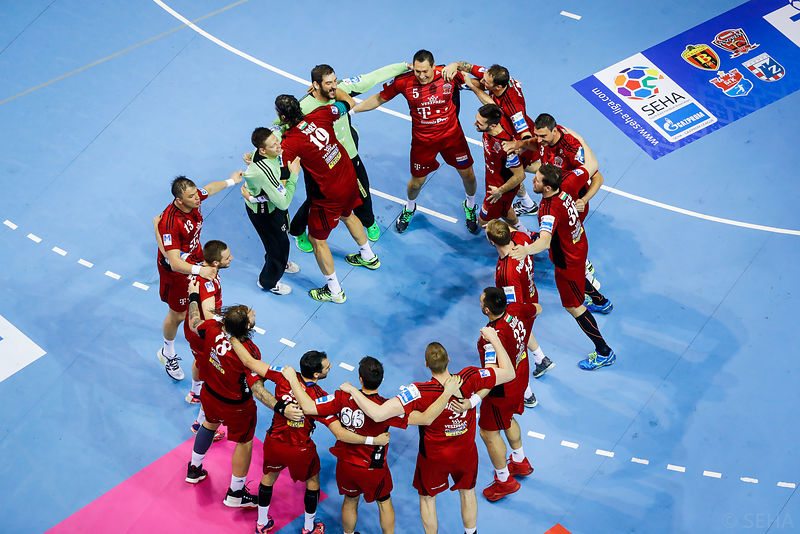 It was close once again, but Telekom Veszprem stayed at the TOP of Hungarian handball in battle for the first trophy. The reigning Hungarian champions beat Pick Szeged 23:22 in the final of Hungarian Cup in Debrecen by winning goal of Aron Palmarsson, who used the chance from 7-meter throw after Matej Gaber was sent-off two seconds before the buzzer.
Szeged netted for 22:22 a few seconds before the end, but without goalkeeper between the posts, Veszprem tried to score which is stopped by rough foul of Slovenian line-player. Decision was clear, red card and 7-meter throw for Veszprem.
Telekom Veszprém – MOL-Pick Szeged 23:22 (13:9)
Telekom Veszprém: Mikler, Alilovic – Iváncsik, Schuch, Ilic 1 (1), Palmarsson 5 (3), Nilsson 1, Nagy 1, Ugalde, Marguc 7 (1), Ancsin 1, Terzic, Sulic 2, Lékai 5
MOL-Pick Szeged: Sierra, Sego – Obranovic, Kallman 2, Bodó 2, Gorbok, Goncalves, Zubai, Balogh 8 (5), Skube 4, Blazevic, Gaber 1, Sostaric 2, Rodriguez, Bánhidi 2, Buntic 1