Jonas Kallman extends in Szeged until 2019!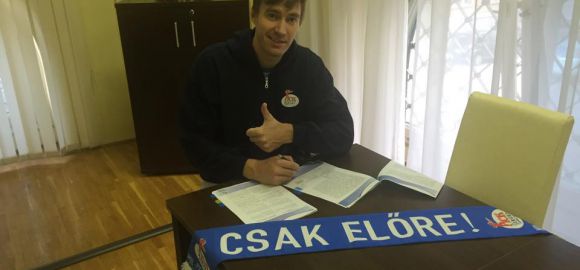 The series of contract extensions this week continues with the news from Szeged, where PICK and Swedish left wing Jonas Kallman agreed new deal until 2019! The 34-years old atypical left wing (2.00 m) found himself perfect in the system of Juan Carlos Pastor. The 5-1 defense is based on capabilites of outstanding defensive specialist like Jonas is.
He played before in Spain, where he won a lot of trophies with BM Ciudad Real and BM Atletico Madrid. Meanwhile, after bankruptcy in Madrid, he joined domestic team – Skovde, what was his last destination before arriving to Hungary in 2014.
PHOTO: PICK Szeged