After Thierry Omeyer,  one of the best Danish goalkeepers ever, Kasper Hvidt join the 3rd International Goalkeepers Camp in Makarska, Croatia. Ambitious project goes to the third edition for which team of coaches and guests will be even more stronger. Domestic support followed by Mirko Basic, Mirko Alilovic, Nikola Blazicko, Dragan Jerkovic, Dejan Peric and many other will be supported by Omeyer and Hvidt which guarantee great impression of young goalkeepers from all over the World.
Hvidt will stay in Makarska for three days. It will be very interesting to see how the world-class stars will work in the same team in improving of young goalkeepers skills…
Camp will be held from 22nd to 27 of June on beautiful Adriatic coast.
ADRIAGATE.COM SUPPORTS PROJECT

Adriagate.com is a leading tourist agency specialized in a holiday accommodation in Croatia. Its main motto is to offer quality and individual travel service that are  professionally oriented towards the client's wishes and needs.
Their offer represents a large section of tourism products in Croatia, including quality private accommodation, hotels, Adriatic cruises and authentic accommodation characteristic for Croatia, such as stone houses and remote Robinson cottages.  Additionally they offer transportation services such as rent a car, transfers and ferry tickets.
Adriagate.com, with the main office in Split, has been in business for 12 years. Although the agency's main sales channel is the Internet, Adriagate also has branch offices in Vodice, Rogoznica and Budapest.
– We are really happy that Adriagate recognized quality of our project and became one of the leading sponsors with the Izvor Insurance. All the participants and guests will be hosted in Tucepi – hotel ALGA and NEPTUN near Makarska. Sports program will be organized in Makarska sports hall as previous years – said Camp director Mario Caljkusic.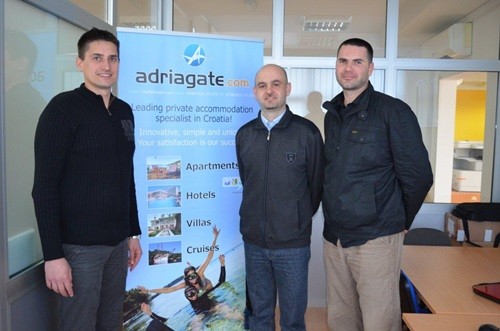 photo: http://kif.dk